Virtual program on YouTube live, 7 p.m.
Caring for Our Elders: A Conversation on the Present and Future of Claremont Nursing and Rehabilitation Center
Dr. Michael Daniels
Jean Foschi
Sherry Knowlton '72
Tim Potts '71
Dave Sarcone (moderator)
The Claremont Nursing and Rehabilitation Center has been a Cumberland County resource since 1829. It is a community-based non-profit with an open admission policy, focused on providing quality skilled nursing services to residents in a caring and dignified environment. However, deficit budgets in recent years have prompted the County Commissioners to decide to sell the Center to a private nursing home facility provider in order to avoid property tax increases. There are currently two potential buyers, and commissioners anticipate that a sale will be finalized by the summer of this year. This event will explore potential costs to our residents of a sale and discuss ways the center might be kept as a county owned resource.
This program is sponsored by the Clarke Forum for Contemporary Issues.
Biographies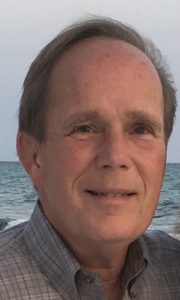 Dr. Michael Daniels, MD, MBA, is a general practitioner based in Mount Holly Springs. He is a residency trained, board certified family physician with additional certification in geriatrics. For 35 years he Read more