Anita Tuvin Schlechter Auditorium – 7 p.m.
Who's Afraid of Critical Race Theory?
A Panel Discussion Exploring CRT's Centrality in the Current Culture Wars
Panelists
Scott Hancock, Gettysburg College
Katie Oliviero, Dickinson College
Kevin Wagner, Carlisle Area School District
In 2021 nine states passed anti-CRT legislation. In most cases, these new laws severely restrict what public schools can teach regarding systemic racism. Our panelists will provide context for understanding what CRT is, what the motivations are behind anti-CRT legislation, and what teaching about race and racism is like in area schools.
This program is sponsored by the Clarke Forum for Contemporary Issues and co-sponsored by the Center for Spiritualty & Social Justice and the departments of educational studies, sociology, American studies, and Africana studies.
Biographies (provided by the speakers)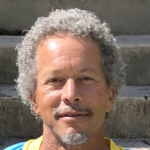 Scott Hancock is an associate professor of history and Africana Studies at Gettysburg College. After spending 14 years working with teenagers in crisis, he switched careers and received a Ph.D. in early American history in 1999. This combination of careers fueled his desire to understand and tell the stories of people whom society and history typically discounts as troublesome or unimportant. He's focused mainly on African American experiences from the mid-1600s up to the Civil War, sometimes incorporating perspectives from the field of law and society or the discipline of geography. He has examined diverse subjects from how Black Bostonians in the nineteenth century used lower courts to manage difficult circumstances, to how escaping slaves and the underground railroad were one of the primary causes of the American Civil War and national emancipation. More recently, he has been exploring how whiteness, white supremacy and the systematic rejection of blackness were the unifying features of white American identity and politics across the North-South divide, how that unity has been manifested on Civil War battlefields. Some of his work scholarly work has appeared in the anthologies Paths to Freedom, We Shall Independent Be, Slavery, Resistance, Freedom, and in the journal Civil War History. As part of trying to continue being a scholar activist, he has written for public audiences in mainstream local, regional or national publications, and welcomes engaging with visitors to the Gettysburg battlefields.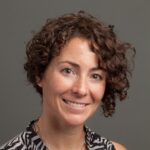 Katie Oliviero is an associate professor of women's, gender & sexuality studies at Dickinson College. She earned her B.A. from Dartmouth College and her M.A. & Ph.D. from UCLA, with additional postdoctoral training in feminist legal studies from Emory School of Law. Oliviero's research and teaching specializations focus on the overlaps between immigration, QLGBT studies, critical race theory, transnational feminisms, reproductive justice, law, social movements, and cultural analysis. Her book, Vulnerability Politics: The Uses and Abuses of Precarity in Political Debate (NYU University Press, 2018) explores how social movements leverage identity-specific narratives of risk and threat to influence the law in controversies over immigration, gay rights, reproductive justice and state-sponsored violence. It compliments additional publications on queer marriage, stand your ground laws, the murder of Trayvon Martin, and undocumented youth. Prior to becoming a professor, Oliviero taught English literature to high school students as well as sexuality education to 7th and 8th graders.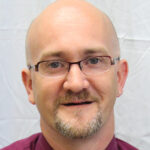 Kevin Wagner is the social studies program chair (6-12) for the Carlisle Area School District in Carlisle, Pennsylvania.  He has been a teacher within the district for 25 years, the past 17 as program chair.  He holds a bachelor of arts degree  in social studies certification/history from Messiah University and a master of arts degree in educational leadership from Shippensburg University.  He is a strong advocate for social studies instruction, serving on the Pennsylvania Council for Social Studies board, the Middle States Council for Social Studies board of directors, and the Pennsylvania Teachers Advisory Board.  He has received numerous awards for education and teaching including the Thomas W. Holtzman, Jr. Educational Leadership Award for outstanding contributions in educational administration, the National Liberty Museum's "Teacher as Hero" Award for making a difference in the lives of students, the National VFW Teacher of the Year Award, and the AHA Beveridge Family Teaching Award to highlight just a few.  He holds membership in NCSS, PCSS, MSCSS, NCHE, and AHA.
Related Links
New Critical Race Theory Laws Have Teachers Scared, Confused, and Self-Sensoring (The Washington Post) 
Critical Race Theory (Legal Defense Fund)
EXPLAINED: The Truth About Critical Race Theory and How It Shows Up in Your Child's Classroom (Education Post)
Video of the Presentation