Anita Tuvin Schlechter Auditorium, 7 p.m.
Getting to Net-Zero: Climate Challenges and Solutions
Karl Hausker P'22, senior fellow in World Resource Institute (WRI)'s Climate Program
While leaders all over the world have embraced the goal of "net-zero emissions" by 2050, the path to success is complicated by uncertainty and ongoing debate on several of the challenges involved: the potential contributions of renewables, the role of nuclear power, the economic risks inherit in the transition, as well as the roles of the public and private sectors. Hausker will discuss how analysis and modeling of pathways to net-zero can help answer these questions.
This program is sponsored by the Clarke Forum for Contemporary Issues and co-sponsored by the Center for Sustainability Education and the departments of environmental studies & environmental science, and earth sciences.
Biography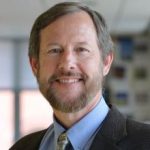 Dr. Karl Hausker is a senior fellow in World Resource Institute (WRI)'s Climate Program. He leads analysis and modeling of climate mitigation and net-zero pathways;  electricity market design; and the social cost of carbon. He led the Risky Business study of clean energy pathways for the U.S., and lectures widely on all these topics . He has worked for more than three decades in Read more