Allison Great Hall, 7 p.m.
Respiratory Health Disparities: Asthma as a Case Study
Juan Carlos Celedón P'19, P'22, Niels K. Jerne Professor of Pediatrics; Professor of Medicine, Epidemiology and Human Genetics; and Division Chief of Pediatric Pulmonary Medicine at the University of Pittsburgh
Respiratory health disparities are significant differences in respiratory health that are closely linked to racial ancestry, social, economic, and/or environmental differences. In the United States, racial/ethnic minorities bear a disproportionate burden of respiratory diseases such as asthma, obstructive sleep apnea, occupational lung diseases, COVID-19, and tuberculosis. Disparities in respiratory health are largely explained by unequal exposure to environmental risk factors such as tobacco use, air pollution, occupational hazards, and infectious agents. Such environmental injustice is ultimately due to structural and social determinants of health that must be addressed to achieve health equity. This lecture will first provide an overview of known and potential risk factors for asthma, focusing on psychosocial stressors such as exposure to violence and violence-related distress and their impact on biology through epigenetics and regulation of gene expression. This will be followed by a review of the need for a multipronged approach to eliminate respiratory health disparities and achieve health equity.
This program is sponsored by the Clarke Forum for Contemporary Issues and co-sponsored by the Department of Biology and the Health Studies Program. It is also part of the Clarke Forum's Leadership in an Age of Uncertainty Series.
Topic Overview Written by Natalia Fedorczak '24
Biography  (provided by the speaker)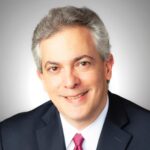 Juan Carlos Celedón is the Niels K. Jerne Professor of Pediatrics; professor of medicine, epidemiology and human genetics; and division chief of pediatric pulmonary medicine at the University of Pittsburgh. His research goals are to identify genetic and environmental determinants of airway diseases, particularly in racial/ethnic minorities. Dr. Celedón leads NIH-funded projects on the "omics" and epidemiology of asthma and has authored or co-authored more than 340 publications.
Celedón obtained his medical degree from the Pontificia Universidad Javeriana in Bogotá (Colombia). He served an internship in internal medicine at Lincoln Hospital (New York Medical College, NY), a residency in internal medicine at Beth Israel Medical Center (Mount Sinai School of Medicine, New York) and a fellowship in pulmonary and critical medicine at Brown University Hospitals (Providence, RI). Following his clinical training, Dr. Celedón completed a research fellowship in respiratory diseases at the Channing Laboratory of Brigham and Women's Hospital and Harvard Medical School, while also obtaining a doctoral degree in public health from the Harvard School of Public Health.
Celedón's work as a physician-scientist, teacher and mentor  has been recognized by multiple organizations and institutions in the U.S. and abroad. For his teaching and mentoring, he received the Outstanding Teacher of the Year Award from the Scholars in Clinical Science Program of Harvard Medical School in 2006. Moreover, Dr. Celedón was the first faculty member to ever receive both the Young Mentor Award (2005) and the A. Clifford Barger Excellence in Mentoring Award (2010) from Harvard Medical School. In appreciation of his scientific contributions, he was elected to the American Society for Clinical Investigation, the American Pediatric Society, and the Association of American Physicians. Further, he has received the "Recognition Award for Scientific Accomplishments", the "Lifetime Achievement Award for Innovations in Health Equality", and the "John M. Peters Award" from the American Thoracic Society (ATS). In May 2020, Dr. Celedón became the first Latino and the first faculty member from the University of Pittsburgh to serve as ATS President since the society was founded in 1905.
Related Links
The Structural and Social Determinants of the Racial/Ethnic Disparities in the U.S. COVID-19 Pandemic. What's Our Role?
DNA methylation in nasal epithelium, atopy, and atopic asthma in children: a genome-wide study
Video of the Presentation