Stern Center, Great Room
Noon – 1 p.m.
The Business of Food Waste:  Climate Mitigation through Organics Recycling
Panelists
Peter Ettinger, Chief Strategy Officer, Bioenergy Devco
Matt Steiman, Energy Projects Manager, Dickinson College Farm
Marcus Key (moderator), Professor of Earth Sciences, Dickinson College
Despite all efforts to minimize waste in food production, some amount of food waste is inevitable.  When that happens, the best solution for the planet is to recycle these residues through composting and organics recycling systems.  New laws in neighboring states require large commercial generators of food waste to recycle their materials – this creates an exciting business opportunity.   Bioenergy Devco (BDC) is a developer of large commercial anaerobic digester and compost systems with extensive experience in Europe, focused on food waste.  Their most recent US project at the Baltimore Food Hub in Jessup MD will process 110,000 tons of food waste per year into renewable natural gas and a nutrient-rich soil amendment while employing at least 30 people.  BDC recently acquired $100 million in working capital to continue accelerating waste to energy projects in the US.  This discussion will delve into the environmental and business aspects of food waste digestion for climate change mitigation.  The food and livestock organics recycling system under development at the Dickinson College Farm will also be covered.  Please bring your questions for this exciting high-level panel on a cutting-edge environmental topic.
This event is sponsored by the College Farm and the Clarke Forum for Contemporary Issues.
Biographies (provided by the panelists)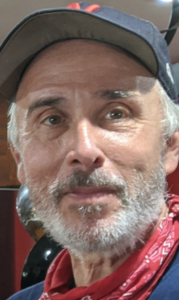 Peter Ettinger is the chief strategy officer at Bioenergy Devco where he brings more than 20 years of expertise in the fields of business and operational development. Deeply experienced at transitioning emerging technologies and ideas from the bench to the marketplace, Ettinger is responsible for corporate growth, building innovative partnerships, and dealmaking in the anaerobic digestion and renewable natural gas spaces. Ettinger tailors Bioenergy Devco's anaerobic digester facility development and management to ensure municipalities and corporations get the optimal waste management solution to meet their needs. He has taught entrepreneurship and commercialization strategies at Johns Hopkins Medical School and has profitably sold several of his own ventures.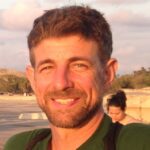 Matt Steiman is the energy and livestock projects manager at the Dickinson College Farm.  Since earning his bachelor's in environmental biology from the University of Colorado, Boulder in 1992, Steiman has worked in organic farming with a secondary specialty in renewable energy systems. He expects to complete his master's in environmental pollution control from Penn State University this May, focusing on anaerobic digestion of food and agricultural wastes. Steiman co-manages the College Farm's food scraps compost project and is leading development of the Farm's largescale waste to energy biogas system. He enjoys teaching students of all ages.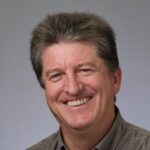 Marcus M. Key Jr. is the Joseph Priestley Professor of Natural Philosophy in the Department of Earth Sciences at Dickinson College. He has been teaching at the College for 33 years and  his teaching interests include energy resources and climate change. His paleoclimate research involves quantifying seasonal variation in temperature through time.  Key received his B.S. in geological sciences at the University of Texas and Ph.D. from Yale University. As moderator of this panel, he assures everyone that he has no personal experience with biogenic methane production.
Video of the Presentation