Anita Tuvin Schlechter Auditorium, 7 p.m.
Sliding Earth: Arctic Indigenous Cryo-Worlds, Environmental Risks and Human-Non-Human Collaborations
Olga Ulturgasheva                              Sayan Ulturgashev

University of Manchester                        Choreographer 
Accounts of dramatic environmental change offered by Arctic Indigenous communities and international climate scientists have recently pointed to a profound sense of unpredictability generated by the rapidly disappearing cryosphere. There are reports of the unprecedented extinction of ice-dependent worlds and of increasing likelihood for thousands of towns and villages to be threatened by rising sea levels and loss of the sea ice. All of the above will only intensify in the course of the next couple of decades, with methane released by rapidly thawing permafrost. The continuous and rapacious extraction of subsurface resources makes it increasingly clear that an ice-free Arctic is no longer located in the distant future but is lurking just around the corner. This lecture will examine the ways Arctic/Siberian Indigenous communities respond to unpredictable climate events and the knowledge, strategies, and human-non-human collaborations they draw from to face environmental calamities.
Following the lecture, students participating in Dickinson's Ballet Certificate Program will perform an excerpt of Eveny Melody by Sayan Ulturgashev, Indigenous ballet dancer and choreographer.
The event is sponsored by the Clarke Forum for Contemporary Issues and co-sponsored by the Center on the Futures of Native Peoples; the Center For Sustainability Education; and the departments of Russian; theatre & dance; and environmental studies. It is also part of the Clarke Forum's semester theme, The Arctic and the Leadership in an Age of Uncertainty Series.
Topical background written by Noah Salsich '25
Biographies (provided by the speakers)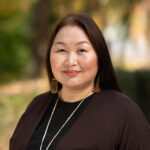 Dr. Olga Ulturgasheva (Ph.D. Cambridge) is a senior lecturer/associate professor in social anthropology at the University of Manchester, UK. For more than a decade she has been engaged in a number of anthropological and cross-disciplinary studies exploring human and non-human personhood, childhood and youth, climate change, resilience, and adaptation patterns in Siberia, the American Arctic, and Amazonia. She is an author of Narrating the Future in Siberia: Childhood, Adolescence and Autobiography among the Eveny (Berghahn Books 2012) and co-editor of Animism in Rainforest and Tundra: Personhood, Animals, Plants and Things in Contemporary Amazonia and Siberia (Berghahn 2012). Her latest book, Risky Futures: Climate, Geopolitics and Local Realities in the Uncertain Circumpolar North (Berghahn Book 2022) which she edited together with Barbara Bodenhorn focuses on the latest implications of climate change for our understanding of environmental risk, co-production of knowledge, and cross-disciplinary collaboration. She serves as a principal investigator and co-principal investigator for two large international, collaborative research projects funded by the US National Science Foundation (NSF) and European Research Council (ERC). The projects look at the impact of climate change on knowledge production, environmental policies, and Indigenous adaptation patterns in Arctic and beyond. Currently, she visits Princeton University in the capacity of Pathy Visiting Professor.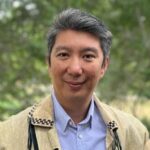 Sayan Ulturgashev is an Indigenous Siberian ballet dancer and choreographer. He is a former principal dancer with the Yakutsk Ballet Theatre where he also served as a coach until his emigration to the UK. He received classical ballet training from the Novosibirsk and Ulan-Ude Classical Ballet Schools under the direction of ballet masters Anatoly Berdyshev, Vladimir Vladimorov, and Petr Abasheyev. In 1991 Sayan became a soloist at the Yakutsk State Theatre of Opera and Ballet where he started dancing leading roles until he was promoted to a principal dancer in 1996. His repertoire includes principal roles in Swan Lake, Sleeping Beauty, Romeo and Juliet, La Bayadere, Cinderella, The Nutcracker, Giselle, Les Sylphides, Don Quixote, and others. He has taught in dance schools and colleges in Siberia and the UK. In his choreography, he draws inspiration from Indigenous Siberian poetry, songs, art, and music while mixing distinct genres of the traditional dance of Arctic Indigenous groups and techniques of classical ballet school.
Related Links

Cosmological Visionaries (COSMOVIS) – Russia Team
Video of the Presentation