Multidisciplinary Association for Psychedelic Studies
Psychedelics: Science, Medicine and Politics
Monday, February 24, 2020
Anita Tuvin Schlechter Auditorium, 7 p.m.
This lecture will discuss the politics of psychedelic research from the 1960s to today. Doblin will explore the history of MDMA, mechanisms of actions of psychedelics, and efforts to medicalize psychedelic-assisted psychotherapy for PTSD, depression and other indications.
This program is sponsored by the Clarke Forum for Contemporary Issues and co-sponsored by the departments of philosophy and psychology, the anthropology club, the neuroscience club, the Health Studies Program and the Program in Policy Studies.  This program was initiated by the Clarke Forum student project managers and is also part of the Clarke Forum's Leadership in an Age of Uncertainty Series.
Biography (provided by the speakers)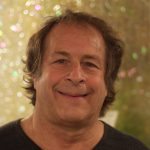 Rick Doblin, Ph.D., is the founder and executive director of the Multidisciplinary Association for Psychedelic Studies (MAPS). He received his doctorate in public policy from Harvard's Kennedy School of Government, where he wrote his dissertation on the regulation of the medical uses of psychedelics and marijuana and his master's thesis on a survey of oncologists about smoked marijuana vs. the oral THC pill in nausea control for cancer patients. His undergraduate thesis Read more