Virtual program on YouTube live, 7 p.m.
Combating American Racism In The Era of Trump: Towards a Pedagogy of Justice
Chad Dion Lassiter, MSW, National Expert on Race Relations & Executive Director of Pennsylvania Human Relations Commission
This conversation will explore ways that students, teachers and social change agents can work towards dismantling American Racism.  Additionally, dialogue will also consist of how white racism, white violence and whiteness are threatening the fabric of the democracy. In the tradition of Dr. Martin Luther King, Jr. and Dr. W.E.B. Dubois, Lassiter will aim to highlight how all humanity can work towards themes of justice. This discussion-led presentation will be moderated by Amer Ahmed, interim executive director for the Office of Equity & Inclusivity and chief diversity officer.
This program is sponsored by the Clarke Forum for Contemporary Issues and co-sponsored by the Churchill Fund . It is part of the Clarke Forum's Leadership in a an Age of Uncertainty Series.
Topic overview written by Logan Cort '22
Biography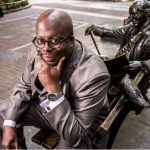 Chad Dion Lassiter is a national expert in the field of American race relations. Lassiter has worked on race, peace, and poverty-related issues in The United States of America, Africa, Canada, Haiti, Israel, and Norway, and is called upon frequently by media outlets to provide commentary on race relations and potential solutions.
Lassiter is the current executive director of the Pennsylvania Human Relations Commission, where he has legislatively delegated authority to investigate a complaint alleging the occurrence of unlawful discrimination in the areas of employment, housing and commercial property, education and/or regarding public accommodations that have been filed. During his capacity in this position, he has developed and launched a 'No Hate in Our State Townhall' to address the surge of White Nationalism in Pennsylvania, a 'Social Justice Lecture Series' providing an outlet for the communities in the State to discuss imperative issues and serves as a Racial Reduction Response team for those communities impacted by hatred. He oversees a staff of 84 with three Regional Offices that comprise the 67 Counties in Pennsylvania and manages an annual budget of $12 million dollars.   He has also developed programs under his appointment, such as a 'Global Social Justice Initiative', 'Black and Jewish Beloved Community Dialogue', and the 'College Race Dialogue Initiative.'
Lassiter received his master's degree from the University of Pennsylvania Graduate School of Social Work, where he was the A. Phillip Randolph Award winner in 2001 and he received his bachelor's degree in Social Work from Johnson C. Smith University in 1995.
Lassiter is a co-founder and current president of The University of Pennsylvania's School of Social Policy & Practice's Black Men at Penn, the first Ivy League black male group of social workers. This transcendent group seeks to recruit Black males into the profession, as well as, providing Anti-Racism and violence prevention training to urban and suburban schools around the country and Diversity and Inclusion training for Corporate Entities and Penal Systems.
Lassiter has been recognized by the Philadelphia Tribune as "The Most Influential African American Leader from 2010-2020", as the "Young Leaders of the Future Under 30" by Ebony Magazine in 2003 and "Who's Who among African-Americans 17th edition in 2004 with such notables as Colin Powell and Michael Jordan". On November 18th, 2019, he was inducted into the University of Pennsylvania's School of Social Policy and Practice Alumni Hall of Fame.
His previous work includes executive director of the Red Cross House with the American Red Cross of Eastern Pennsylvania and a visiting scholar at West Chester University in the Undergraduate School of Social Work. He was also a former contributing professor at the University of Pennsylvania's School of Social Policy and Practice, where he was the 2008 recipient of the Dr. Martin Luther King, Jr. Community Involvement Award. He is a former research fellow at the W.E.B. DuBois Collective Research Institute at the University of Pennsylvania Graduate School of Education, where he worked on two National Research Projects, P.L.A.A.Y. (Preventing Long Term Anger and Aggression in Youth) and H.I.P.P. (Health Information Providers and Promoters).
Lassiter has also held several board of trustees positions which include his appointment as a member of the board of governors at St. Christopher Hospital for the Children (i.e. 5 years), board of trustees for the Philadelphia Prison System (i.e. 8 years) and board of trustees for the Community College of Philadelphia (i.e. 5 years).
Chad Dion Lassiter is a pioneer in social work, social justice, and race relations where he hopes to continue to impact and empower.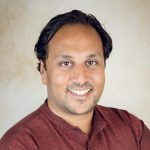 Amer F. Ahmed
is an organizational strategist who helps institutions and leaders address diversity and inclusion, equity, race, and intercultural development through consulting, coaching, group facilitation, and keynote speeches. A frequently requested speaker nationwide, Ahmed's approach is grounded in social justice and commitment to community. He brings his identity as the son of Indian Muslim immigrants and extensive years as an intercultural and diversity consultant as the sources of a pivotal understanding of the depth of equity and inclusion work. Throughout his career, Ahmed has worked with large organizations, higher education institutions, nonprofit agencies, schools and community groups to create understanding and change among key constituents and institutional leaders.
His thought leadership and keen sense of the latest trends informs his approaches to helping groups address potential areas of opportunity to grow and develop. Ahmed incorporates deep theoretical knowledge of the field combined with a variety of methods including storytelling, discourse on current events and connections to art and music in order to move audiences to profound awareness of issues and next steps. He is the host of "The Eclectic Inclusion Podcast" featuring prominent figures from the world of Diversity, Equity an d Inclusion and beyond. Ahmed has published key opinion pieces and has been featured in media such as MSNBC, documentary film, and other national press outlets for his commentary and critical perspective on news and significant topics in society. He also has keynoted prominent conferences including the National Conference on Race and Ethnicity (NCORE) in Higher Education, the Global Engagement in the Liberal Arts Conference, and the Society for Intercultural Education (SIETAR) Conference. Ahmed is the founder and CEO of AFA Diversity Consulting, LLC , a consulting practice dedicated to enhancing the development of organizations through efforts around leadership, professional development, assessment, and strategic change. In addition to his consulting work, Dr. Ahmed currently serves as interim executive director of Equity and Inclusivity and chief diversity officer at Dickinson College and is a member of SpeakOut: Institute for Democratic Education.
Video of the Presentation