Bridgewater Associates
* We are conducting this event virtually. It was previously postponed due to the COVID-19 pandemic.

How Mentors Can Shape Your Future: A Conversation with a Global Leader
Wednesday, April 29, 2020 – 7 p.m.
Live Stream Event

Dickinson College President Margee Ensign and U.S. District Judge John E. Jones will converse with Bridgewater Associates CEO David McCormick (Bridgewater Associates manages approximately $160 billion in global investments). They will discuss the importance of mentorship and the role mentors can play in developing leadership skills.
This event is sponsored by the Clarke Forum for Contemporary Issues and the Office of the President.  It is part of the Clarke Forum's Leadership in an Age of Uncertainty Series.
Biographies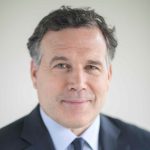 David McCormick is the CEO of the global investment firm Bridgewater Associates, responsible for overseeing the firm's strategy, governance, and business operations. McCormick joined Bridgewater in 2009 and previously served as the firm's president, before becoming Co-CEO in 2017 and the CEO in 2020.
Before joining Bridgewater, McCormick was the U.S. Treasury Under Secretary for International Affairs in the George W. Bush Administration during the global financial crisis. Prior to that, he served in senior posts on the National Security Council and in the Department of Commerce. From 1999-2005 McCormick was a technology entrepreneur, serving as CEO and then president of two publicly-traded software companies, FreeMarkets, Inc. and Ariba, Inc.
Earlier in his career McCormick was a consultant at McKinsey & Company. He is a graduate of the United States Military Academy at West Point and has a Ph.D. from the Woodrow Wilson School of Public and International Affairs at Princeton University. He is a former Army officer and a veteran of the First Gulf War.
McCormick serves as a trustee on several boards including the United Service Organizations (USO) and The Hospital for Special Surgery (HSS). He also serves as the chairman of the Atlantic Council's International Advisory Board.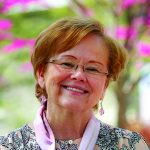 Margee Ensign is the 29th president of Dickinson College, which was chartered in 1783—the first college established in the new United States of America. Dickinson is a recognized leader in global education and the first college to receive the Senator Paul Simon Award for Comprehensive Internationalization twice. Under Ensign's leadership, Dickinson has expanded its ties with the U.S. Army War College to include graduate courses, and has established a Bridge Program for women whose education has been interrupted by conflict. Ensign is also a long-time vocal advocate for the need for deep international learning. For seven years, she was the president of the American University of Nigeria where she also led the Adamawa Peace Initiative (API), a peace initiative composed of religious and community leaders which successfully promoted peace and countered Boko Haram through education, humanitarian assistance for 300,000 refugees and youth empowerment.
Ensign is a well-respected scholar on development, on Africa, and—growing out of her experience in Rwanda—on genocide. She is a well-respected scholar on development, Africa, and genocide, and is the author of seven books, including  Rwanda: History and Hope and co-editor of Confronting Genocide: Dehumanization, Denial and Strategies for Prevention. She co-edited a recent Peace Review special issue on Religion in War and Peace in Africa and most recently co-authored the forthcoming book Transactional Radio Instruction:  Improving Educational Outcomes for Children in Conflict Zones. She has presented at the World Economic Forum, been interviewed multiple times by the BBC and CNN, written for The Washington Post, and has testified before Congress on global education, international affairs and foreign assistance.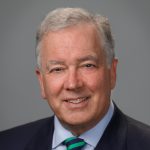 United States District Judge John E. Jones III is a 1977 graduate of Dickinson College, and a 1980 graduate of the Penn State Dickinson School of Law. He engaged in the private practice of law and served in the administration of former Pennsylvania Governor and U.S. Homeland Security Secretary Tom Ridge before being appointed by former President George W. Bush to the United States District Court for the Middle District of Pennsylvania in 2002. Judge Jones is the recipient of honorary degrees from both Dickinson and Muhlenberg Colleges, and in 2005 he was named as one of Time Magazine's Time 100, the annual ranking of the most influential people in the world for the preceding year.
Judge Jones has presided over a number of noteworthy and high profile cases. In 2003 Judge Jones struck down portions of Shippensburg University's speech code on the basis that they violated the First Amendment's free speech guarantee. In that same year he ruled, in a decision later affirmed by the United States Supreme Court, that the U.S. Department of Agriculture's statute assessing milk producers in order to fund advertising, including the Milk Mustache/got milk® campaign did not infringe the free speech rights of the producers. In 2005 Judge Jones presided over the landmark case of Kitzmiller v. Dover School District, after which he held that it was unconstitutional to teach intelligent design within a public school science curriculum. In 2006 he ruled that the Commonwealth of Pennsylvania's ballot access procedures for minor political parties did not violate the Constitution. In 2014 John resolved the matter of Whitewood v. Wolf by striking down as unconstitutional Pennsylvania's ban on same-sex marriage.
Judge Jones has appeared as a guest on national television shows and networks such as Today on NBC, the NewsHour on PBS, C-SPAN's America & The Courts, CNN, Al Jazeera America, and locally on the Pennsylvania Cable Network.
Video of the Presentation
[ensemblevideo contentid=ZzUJM3yT10qFNoEQ2Shwyw]