Dickinson College
The Science of COVID-19: Aspects of Infection, Immunity, Treatment and Testing
Tuesday, April 28, 2020 – 7 p.m.
Live Stream Event
The SARS-CoV-2 virus that causes COVID-19 has been called the "perfect pathogen" due to it being both highly infectious and virulent.  This presentation will provide an overview of our current understanding of how the virus damages the lungs, the good – and bad – of the resulting immune response, the potential for treatments/vaccines, and the mechanisms underlying the various testing strategies.
This event is sponsored by the Clarke Forum for Contemporary Issues.
Biography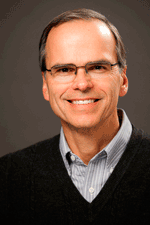 John Henson is the senior associate provost for Academic Affairs and the Charles A. Dana Professor of Biology at Dickinson College. Henson is a member of the biology department, contributes to the biochemistry and molecular biology and health studies programs, and has taught courses covering aspects of infection vs. immunity, global health and the origins of pandemics. He is a broadly trained cell biologist and comparative immunologist with a long record of external research support from the National Institutes of Health and the National Science Foundation. Henson worked on H5N1 pandemic influenza preparedness along with biological weapon nonproliferation while a William C. Foster science fellow at the U.S. State Department. He received a Ph.D. in cell and developmental biology from Harvard University and has served as a visiting scientist at the University of Washington, the Marine Biological Laboratory, the MDI Biological Laboratory, and George Washington University. 
Related Links
 https://www.thelancet.com/coronavirus
Video of the Lecture