Association of American Colleges and Universities
Educating for Democracy in a Post-Truth Era
Tuesday, January 28, 2020
Anita Tuvin Schlechter Auditorium, 7 p.m.
This talk will address how reclaiming the civic mission of colleges and universities as a central component of a 21st-century liberal education is essential for preparing students to thrive in a globally interdependent world.
The program is sponsored by the Clarke Forum for Contemporary Issues and co-sponsored by the departments of educational studies and Spanish & Portuguese. It is part of the Clarke Forum's semester theme, Civic Engagement and the Liberal Arts. It is also part of the Clarke Forum's Leadership in an Age of Uncertainty Series.
Biography (provided by the speaker)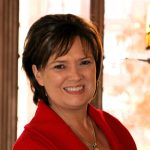 Lynn Pasquerella was appointed president of the Association of American Colleges and Universities in 2016, after serving as the eighteenth president of Mount Holyoke College. She has held positions as provost at the University of Hartford and vice provost for academic affairs and dean of the Graduate School at the University of Rhode Island. A philosopher whose work has combined teaching and scholarship with local and global engagement, Pasquerella has written extensively on medical ethics, metaphysics, public policy, and the philosophy of law. She is president of the Phi Beta Kappa Society and the host of Northeast Public Radio's The Academic Minute. A recipient of Mary Baldwin University's Sullivan Award for outstanding service to humanity, Pasquerella serves as a member of the advisory board of the Newman's Own Foundation and sits on the boards of the Lingnan Foundation and the National Humanities Alliance. Named by Diverse Issue as one of higher education's top 35 women leaders, Pasquerella is a graduate of Quinebaug Valley Community College, Mount Holyoke College and Brown University. Pasquerella has also received honorary doctorates from Elizabethtown College, Bishop's University, the University of South Florida, the University of Hartford and the University of Rhode Island.
Video of the Lecture