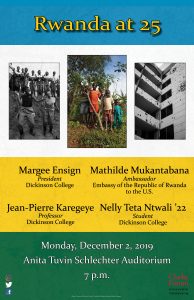 Monday, December 2, 2019
Anita Tuvin Schlechter Auditorium, 7 p.m.
Panelists
Margee Ensign, Dickinson College
Mathilde Mukantabana, Embassy of the Republic of Rwanda to the U.S.
Jean-Pierre Karegeye (moderator), Dickinson College
Nelly Teta Ntwali '22, Dickinson College
In 1994 more than a million people were murdered in Rwanda over the course of about 100 days in one of the century's most brutal and shocking instances of genocide. Since that time, Rwanda has not only recovered but has become a beacon in Africa for thoughtful and equitable development.  In the words of President Paul Kagame: "In 1994 there was no hope, only darkness. Today, light radiates from this place. How did it happen? Rwanda became a family again." This panel discussion will address the nature of the new Rwandan "family," how Rwanda has achieved its remarkable recovery, and what we can all learn from its truly remarkable successes.
This event is sponsored by the Clarke Forum for Contemporary Issues.
Biographies (provided by the panelists)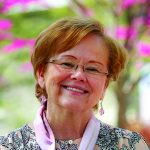 Margee Ensign is the 29th president of Dickinson College, which was chartered in 1783—the first college established in the new United States of America. Dickinson is a recognized leader in global education and the first college to receive the Senator Paul Simon Award for Comprehensive Internationalization twice. Under Ensign's leadership, Dickinson has expanded its ties with the U.S. Army War College to include graduate courses, and has established a Bridge Program for women whose education has been interrupted by conflict. Ensign is also a long-time vocal advocate for the need for deep international learning. For seven years, she was the president of the American University of Nigeria where she also led the Adamawa Peace Initiative (API), a peace initiative composed of religious and community leaders which successfully promoted peace and countered Boko Haram through education, humanitarian assistance for 300,000 refugees and youth empowerment.
Ensign is a well-respected scholar on development, on Africa, and—growing out of her experience in Rwanda—on genocide. She is a well-respected scholar on development, Africa, and genocide, and is the author of seven books, including  Rwanda: History and Hope and co-editor of Confronting Genocide: Dehumanization, Denial and Strategies for Prevention. She co-edited a recent Peace Review special issue on Religion in War and Peace in Africa and most recently co-authored the forthcoming book Transactional Radio Instruction:  Improving Educational Outcomes for Children in Conflict Zones. She has presented at the World Economic Forum, been interviewed multiple times by the BBC and CNN, written for The Washington Post, and has testified before Congress on global education, international affairs and foreign assistance.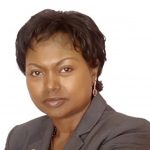 Professor Mathilde Mukantabana serves as Ambassador Extraordinary and Plenipotentiary of the Republic of Rwanda to the United States of America, as well as non-resident Ambassador to Mexico, Brazil, and Argentina. Her ambassadorial responsibilities include advancing Rwandan policies and priorities abroad, championing Rwanda's culture, history and economy, and leading/engaging Rwanda's residential and professional communities throughout the U.S. In service to this role, she regularly works with elected and appointed leaders at the highest levels of governments, parliaments, secretariats, multilateral bodies, and global funding organizations.
Prior to her diplomatic career, Ambassador Mukantabana served in higher education as a tenured professor of History and as a lecturer in Social Work. Concurrent to her academic work in the United States and in Rwanda, she co-founded Friends of Rwanda Association (F.O.R.A), a nonprofit American relief organization launched in the wake of the 1994 Genocide against Tutsi in Rwanda. She also serves on the Sonoma State University board of Holocaust and Genocide Studies. Prior to academia, she worked as a social worker for the California State Department of Health. Her expertise includes philanthropy, nonprofit organizational development, community building, community organizing, advocacy, cross-cultural/cross-sector education, volunteer management, and mentorship/team leadership.
Ambassador Mukantabana has extensive experience in designing and leading international conferences, and speaking on issues that include genocide/ethnic conflict, conflict resolution, gender equity, education, health, workforce development, and economic and financial inclusion. She has been honored to present to diverse audiences at Ivy League Schools, global fora, multilateral convenings, congressional and parliamentary hearings, think tanks, international service clubs, and international film and arts festivals. She is also a published writer on topics ranging from historical biographies to genocide to racial equality.
A recipient of numerous awards for her work in peace, justice and reconciliation, Ambassador Mukantabana holds a master's degree in social work and a master's degree in history.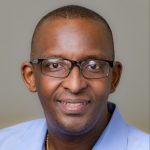 Jean-Pierre Karegeye is currently visiting scholar in philosophy at Dickinson College. In addition to a Ph.D. in Francophone literature (University of California at Berkeley), Karegeye earned two master's degrees in social ethics and in French, three bachelor's degrees in African linguistics, philosophy, and theology. His work on genocide, religious violence, and child soldiering focuses on testimony and explores both fictional and non-fictional narratives. Some of his current projects explore how genocide and religious radicalization in Africa imply a reconstruction and a relocation of social sciences and humanities.  He has (co-) authored six books and journals and more than 50 articles including Children in Armed Conflicts (2012), "Ruanda : de la literatura post-genocidio o el dialogo entre testimonio y compromiso" (2012) , "Génocide au Rwanda et la critique africaine contemporaine" (2016).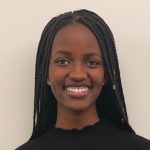 Nelly Teta Ntwali '22 is an international business & management and a political science double major at Dickinson College. She is involved in trendsetters, MOB, Black Student Union (BSU), is a liaison for the Women of Color summit and a resident advisor. Teta is from Rwanda, born in the post-genocide generation.
Video of the Lecture