Anita Tuvin Schlechter Auditorium, 7 p.m.
Ukraine-Russia War: Reflections After One Year
Panel Discussion
Russell Bova, Dickinson College
Alyssa DeBlasio, Dickinson College
Andrew Wolff, Dickinson College

February 24th marked the one-year anniversary of Russia's invasion of Ukraine. According to estimates from the United Nations, the war has claimed the lives of over 8,000 non-combatants and injured an additional 13,000 in Ukraine. Additionally, tens of thousands of Ukrainian and Russian military personnel have been killed, and the war has created a multifaceted humanitarian crisis in Ukraine and in surrounding countries affected by an influx of displaced people and disruptions to regional and global food systems, energy infrastructures, and economies. This student-initiated panel will explore the state of the war and its potential to spread or escalate, and it will apply a transnational lens to the many cultural, economic, political, and social considerations associated with this conflict. Panelists from Dickinson's departments of international studies, political science, and Russian will engage in a multidisciplinary discussion covering a range of topics, including global responses to the war; the potential effects of NATO expansion; prospects for the Putin regime; and the conflict's impact on Russian and Ukrainian art, film, language, and literature.
This event is sponsored by the Clarke Forum for Contemporary Issues.
A Year of War: Timeline of the Russia-Ukraine War written by Xenia Makosky '24.
Biographies (provided by the panelists)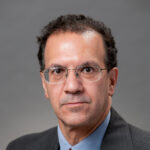 Russell Bova is the J. William Stuart & Helen D. Stuart '32 Chair in International Studies and a professor of political science at Dickinson College. He received his BA from the State University of New York at Buffalo and his MA & Ph.D. from Indiana University. His publications on Russian politics and issues of democratization have appeared in journals such as World Politics, Soviet Studies, and Journal of Democracy and in numerous edited volumes. He is the editor of a book entitled Russia and Western Civilization: Cultural and Historical Encounters (ME Sharpe) to which he also contributed a chapter on Russian political culture. The third edition of his text on international relations entitled How the World Works: A Brief Survey of International Relations (Pearson) was published in 2016.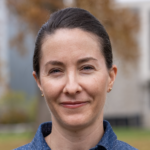 Alyssa DeBlasio is John B. Parsons Chair in the Liberal Arts and Sciences and associate professor of Russian at Dickinson College, and the editor of Brill's book series in Contemporary Russian Philosophy. She is the author of The End of Russian Philosophy (Palgrave Macmillan, 2014) and The Filmmaker's Philosopher: Merab Mamardashvili and Russian Cinema (Edinburgh University Press, 2019), and a textbook, Advanced Russian Through Film and Media, co-written with Izolda Savenkova (Georgetown University Press, 2023). At Dickinson she teaches courses in Russian language, cinema, literature, translation, and a course on philosophy and literature.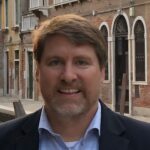 Andrew T. Wolff is an associate professor of political science and international studies at Dickinson College. He holds a bachelor's degree in politics and European history from Washington and Lee University (1995), a master's degree in European studies from Johns Hopkins University's School of Advanced International Studies (2003), and a doctorate in international relations from Johns Hopkins University's SAIS (2010). In 2020, he was an associate fellow at Johns Hopkins University's SAIS – Europe in Bologna, Italy (2020-2021) and in a 2021 he was a Fulbright NATO Security Studies scholar hosted by the College of Europe in Bruges, Belgium. His research interests are in NATO enlargement, European security, and American foreign and security policy, and his publications have appeared in International Affairs, the Journal of Transatlantic Studies, and Contemporary Security Policy. He is currently writing a book on multi-layered security governance in Europe.
Related Links
The Institute for the Study of War