Anita Tuvin Schlechter Auditorium, 7 p.m.
The Ends of Freedom: Reclaiming America's Lost Promise of Economic Rights
Mark Paul, Rutgers University
Since the Founding, Americans have debated the true meaning of freedom. For some, freedom meant the provision of life's necessities, those basic conditions for the "pursuit of happiness." For others, freedom meant the civil and political rights enumerated in the Bill of Rights and unfettered access to the marketplace—nothing more.  As Mark Paul explains, the latter interpretation—thanks in large part to a particularly influential cadre of economists—has all but won out among policymakers, with dire repercussions for American society: rampant inequality, endemic poverty, and an economy built to benefit the few at the expense of the many.
In this book, Paul shows how economic rights—rights to necessities like housing, employment, and health care—have been a part of the American conversation since the Revolutionary War and were a cornerstone of both the New Deal and the Civil Rights Movement. Their recuperation, he argues, would at long last make good on the promise of America's founding documents. By drawing on FDR's proposed Economic Bill of Rights, Paul outlines a comprehensive policy program to achieve a more capacious and enduring version of American freedom. Among the rights he enumerates are the right to a good job, the right to an education, the right to banking and financial services, and the right to a healthy environment.
Replete with discussions of some of today's most influential policy ideas—from Medicare for All to a federal job guarantee to the Green New Deal—The Ends of Freedom is a timely and urgent call to reclaim the idea of freedom from its captors on the political right—to ground America's next era in the country's progressive history and carve a path toward a more economically dynamic and equitable nation.
This program is sponsored by the Clarke Forum for Contemporary Issues and co-sponsored by the Department of Economics.
Topic overview written by Georgia Schaefer-Brown '25
Biography (provided by the speaker)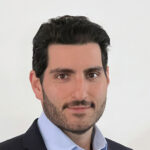 Mark Paul is an assistant professor of economics at the Edward J. Bloustein School of Planning and Public Policy at Rutgers University, and a member of the Rutgers Climate Institute. He holds a Ph.D. in economics from the University of Massachusetts Amherst.
His research is focused on understanding the causes and consequences of inequality and assessing and designing remedies to address inequality. His first book, The Ends of Freedom: Reclaiming America's Lost Promise of Economic Rights, with Chicago University Press, will be published on May 12, 2023. His research and writing has appeared in The New York Times, The Economist, The Washington Post,  Financial Times, The Atlantic, Vox, The American Prospect, The Nation, The Hill, CNN, MIT Technology Review, Washington Monthly, Forbes, Jacobin, and Dissent, among other publications.