Professor of Law, New York Law School
The Ravi/Clementi Case
Tuesday, September 11, 2012
Stern Center, Great Room, 7:00 p.m.
In September 2010, Dharun Ravi used a webcam to spy on his roommate Tyler Clementi having sex with another man in a Rutgers University dorm. Clementi committed suicide a few days later. Abraham will discuss aspects of this case including hate crime, high-tech bullying on college campuses, and privacy.
This event is jointly sponsored by the Clarke Forum for Contemporary Issues, Penn State Dickinson School of Law and School of International Affairs and co-sponsored by the Department of Sociology, Women's and Gender Studies and the Department of American Studies.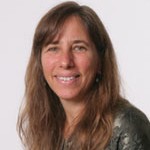 Biography (provided by the speaker)
Susan J. Abraham is a professor of law at New York Law School, where she teaches evidence,
advanced appellate advocacy, trial skills, and legal method, and is the faculty advisor to the
Moot Court Association. She is also affiliated with the Justice Action Center, through which she
has collaborated with students and faculty on various public interest projects, most recently co-
authoring an amicus brief to the United States Supreme Court on behalf of the University of Texas in Fisher v. The University of Texas, a case challenging the University's consideration of race as a factor in undergraduate admissions.
Prior to joining the faculty, Professor Abraham practiced law for twenty years, specializing in criminal defense in both the trial and appellate courts of New York and New Jersey, including numerous cases before the New Jersey Supreme Court. She has also litigated civil cases in the area of gender and disability discrimination. Her comments about the Dharun Ravi trial have been featured in various media, including NBC Nightly News, the Star Ledger, Reuters, and New Jersey Public Television.
Professor Abraham earned her B.A. in English from Oberlin College in 1977 and her J.D. from Rutgers Law School in 1983. She received an M.F.A. in Poetry/Creative Writing from Warren Wilson College in 1991.
Anatomy of a Trial: State of New Jersey v. Ravi
Why were so many people around the world fascinated by the trial of Dharun Ravi? Because Tyler Clementi killed himself? Because Tyler was gay and filmed in bed with another man? Because the trial exposed the potential for harm inherent in modern technology and social media? Because Tyler Clementi and Ravi were both middle class suburban college students, either of whom could have been anyone's friend and anyone's son? Because many people felt that Ravi's conduct was a foolish prank by a college freshman that shouldn't have triggered criminal sanctions, let alone a potential 10 year prison sentence? Because we have all experienced cruel behavior and are all becoming more aware of the damage inflicted by bullying? Because we're not sure whether criminal sanctions should be imposed or increased because of the designation of certain behavior as a "hate crime?" Because many people believed that Ravi didn't "hate" Tyler Clementi? Because the statute under which Ravi was charged allowed conviction either for Ravi's intent to target Tyler Clementi because of his sexual orientation, or Tyler Clementi's belief that Ravi targeted him because he was gay? Because the trial was on T.V.?
All of these issues and still others infuse the Ravi case and our interest in it. Would Ravi have been prosecuted if Tyler Clementi hadn't killed himself? If not, is it fair that Ravi was prosecuted at all? What role, if any, should Tyler Clementi's suicide have played in Ravi's trial? Did class play a role in the trial? Was the very brief jail sentence imposed upon Ravi by the trial judge appropriate? Perhaps most importantly, are there more constructive ways to engender dialogue about differences and tolerance and to change people's attitudes and conduct relating to differences than through criminal prosecution?
Video of the Program