Rajbir Singh Datta
Former National Director, Sikh American Legal Defense and Education Fund
Manar Waheed
Policy Director, South Asian Americans Leading Together
Erik Love – Moderator
Assistant Professor, Sociology
Thursday, September 6, 2012
Anita Tuvin Schlechter Auditorium, 7:00 p.m.
The Sikh community has dealt with hate and persecution for over 500 years — long before the 9/11 attacks. Representations of hate – like the Wisconsin shooting at a Sikh Gurdwara – will continue until we see each other as an extension of one family, see each other with respect, stand up to hate everywhere and actually live up to the ideals of our Founding Fathers.
This event is sponsored by the Clarke Forum for Contemporary Issues.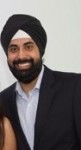 Biographies (provided by the speakers)
Rajbir Singh Datta served, from 2005 until 2009, as the national director of the Sikh American Legal Defense and Education Fund (SALDEF), the nation's oldest Sikh American civil rights organization in the United States. In that role, he was responsible for coordinating policy, legislative, education, and legal assistance programs on behalf of over 700,000 Americans. During his tenure at SALDEF, he conducted multiple briefings on civil rights issues and has addressed audiences about Sikhism, the Sikh American community, and civil rights, civil liberties, and national security issues at both local and national forums. Mr. Datta provided key leadership in the production of the Department of Homeland Security Poster, "Sikh Americans and the Kirpan" and was a co-producer of the Department of Justice Sikh American training video, "On Common Ground: Sikh American Cultural Awareness Training for Law Enforcement". During his time in Washington, Mr. Datta served on the Department of Homeland Security Working Group, the Arab, Muslim, and Sikh American Coalition with the Federal Bureau of Investigation, the Heritage Community Liaison Council with the Office of the Director of National Intelligence, and was appointed a commissioner to the Arlington County (VA) Human Rights Commission. Mr. Datta graduated from Temple University in 2005 with a degree in political science and a Certificate of Distinction in political economics. He earned his master's degree in public administration from American University in 2008 and is currently in his last year in law school in Philadelphia.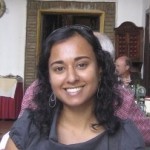 Manar Waheed joined South Asian Americans Leading Together (SAALT) as policy director in August 2012. Prior to working at SAALT, she worked with Legal Services of New York City where she provided direct services to domestic violence survivors who were primarily from immigrant communities. Additionally, Manar co-taught a seminar on domestic violence and legal intervention which included the impact of media and television on violence at Wagner College and, from 2009 to 2012, she served on the board of the Muslim Bar Association of New York. Prior to living in New York, Manar worked with the National Clearinghouse for the Defense of Battered Women, where she provided technical assistance on cases in which battered women were charged with crimes and participated in national trainings focusing on domestic violence in immigrant communities. Her note on domestic violence in Pakistan was published in the Brooklyn Journal of International Law in 2004. Manar received her J.D. from Brooklyn Law School in June of 2004 and her B.A. from Wellesley College in 1999.
South Asian Americans Leading Together (SAALT) is a national, nonpartisan, non-profit organization that elevates the voices and perspectives of South Asian individuals and organizations to build a more just and inclusive society in the United States.
Erik Love is an assistant professor in the sociology department at Dickinson.  He received his Ph.D. in Sociology from the University of California at Santa Barbara, where he was a Regents Fellow. Erik's research centers on civil rights advocacy in the United States. He has presented his research on the efforts of Arab, Muslim, Sikh, and South Asian American advocacy organizations at several academic conferences, in peer-reviewed journals, and he has contributed to a wide range of popular publications including Jadaliyya and Al Jazeera. His work has won the support of the National Science Foundation, the Richard Flacks Fund for the Study of Democracy, and the Center for New Racial Studies. Prior to joining the faculty at Dickinson, Erik lived and studied in Jerusalem, Cairo, and outside Kyoto. Since arriving at Dickinson, Erik has continued his research on civil rights advocacy as he prepares a book manuscript.
Video of the Program