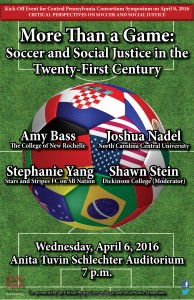 Wednesday, April 6, 2016
Anita Tuvin Schlechter Auditorium, 7 p.m.
Panelists:
Amy Bass, professor of history, The College of New Rochelle
Joshua Nadel, associate professor of history, North Carolina Central University and author of Fútbol!: Why Soccer Matters in Latin America
Stephanie Yang, co-manager of Stars and Stripes FC on SB Nation
Shawn Stein (moderator), associate professor, Spanish and Portuguese, Dickinson College
This panel brings together experts in the culture and politics of soccer to discuss the state of the sport in the US and around the world.  In what ways is the game plagued by racism, sexism, homophobia, economic injustice, or other inequalities?  How might soccer be a tool for social, political, and cultural change?  Join the conversation with these panelists as they share their work and take questions from the audience.
This event is sponsored by the Clarke Forum for Contemporary Issues and the Critical Perspectives on Soccer and Social Justice Symposium.
This event is also the kick-off for the Central Pennsylvania Consortium Symposium "Critical Perspectives on Soccer and Social Justice Symposium" which will be held on Friday, April 8.  For more on the symposium contact Professors  Schweighofer (schweigk@dickinson.edu) or Stein (steins@dickinson.edu).
Biographies (provided by the panelists)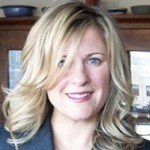 Amy Bass is professor of history and director of the Honors Program at The College of New Rochelle.  She writes and teaches on modern American culture, with a particular focus on sports; identity politics; and African American history. Her first book, Not the Triumph but the Struggle: The 1968 Olympic Games and the Making of the Black Athlete, is considered a standard-bearer for those interested in writing about sports from a cultural perspective. Her edited collection, In the Game: Race, Identity and Sports in the 20th Century, solidified that reputation. Her most recent work,Those About Him Remained Silent: The Battle Over W.E.B. Du Bois, on the culture of civil rights struggles and memory, received an Honorable Mention from the National Council on Public History.  She recently published The State of the Field: Sport and the "Cultural Turn" in the Journal of American History, and maintains a healthy presence in more mainstream media organs such as Slate, Salon, and CNN Opinion.  She also edits her own series, "Sporting," for Temple University Press, and has served as senior research supervisor for NBC Olympic Sports since 1996, winning at Emmy Award for her work at the London Olympics in 2012.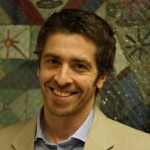 Joshua Nadel is an associate professor of history at North Carolina Central University, in Durham NC and author of Futbol!: Why Soccer Matters in Latin America. Nadel's work on the intersection of soccer and society has appeared in the Washington Post's Monkey Cage, Remezcla, and Foreign Policy. During the 2015 Women's World Cup he was part of Sport's Illustrated's Upfront and Onside team, writing on sexism, gender, and soccer. He is currently researching a book on women's soccer in Latin America, co-written with Brenda Elsey and tentatively titled Futbolera: Women, Gender, and Soccer in Latin America, 1900-2015.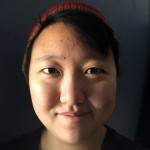 Stephanie Yang is a Boston transplant from the American south with a degree in business from MIT and a degree in law from Boston College. She played soccer from youth through freshman year of college and has written extensively on women's soccer in the United States at the club and national level, with a mind towards gender-based influences on the development of the women's game. She is co-manager of Stars and Stripes FC, and she writes at The Bent Musket and contributes to World Soccer Talk and Bitch Magazine.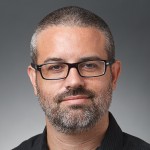 Shawn Stein is an associate professor of Spanish and Portuguese at Dickinson College. His scholarship focuses on contemporary Latin American literary and cultural production. His current research is devoted to analyzing representations of the myth of fair play in football (soccer) fiction in Latin America. Stein's recent work has been published in Chasqui, Hispania, Revista de literatura mexicana and Studies in Latin American Popular Culture. His co-edited anthology of football fiction and author interviews, Por amor a la pelota: Once cracks de la ficción futbolera, was released by Editorial Cuarto Propio in 2014. Stein's teaching experience and interests include community engagement, culture, film, literature, Portuguese and Spanish, among other topics. Stein is currently teaching a course titled Cultures of Soccer which examines cultural production (literature, film and art) of soccer in Latin America and scholarship on sport and society, with a focus on the impact that both the beautiful and ugly elements of the game have on individual and collective identities (nation/region, sex/gender, ethnicity, class and religion).
Video of the Discussion
Interview with Stephanie Yang