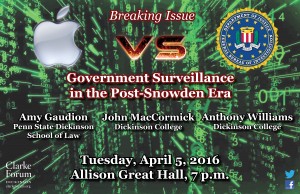 Tuesday, April 5, 2016
Allison Great Hall, 7 p.m.

Panelists:
Amy Gaudion, Penn State Dickinson School of Law
John MacCormick, (panelist and moderator) Dickinson College
Tony Williams, Dickinson College
Should Apple help the FBI unlock the iPhone used by the shooter in the recent San Bernardino attack?  These panelists will address this question and the significant security, legal, and technological issues it raises, particularly those connected to privacy and security.
This event is sponsored by the Clarke Forum for Contemporary Issues.
Biographies (provided by the panelists)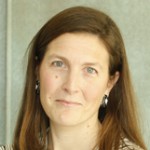 Amy C. Gaudion is the director of Graduate & International Education and a visiting assistant professor of law at Penn State's Dickinson Law. Her scholarly and teaching interests focus on national security law, homeland security law and civilian-military relations. Her recent works have appeared in the Penn State Journal for Law & International Affairs, The New York Times, The Daily Beast, and the Western State Law Review. Recent presentations have included The Constitutionality and Consequences of America's Use of Drones and the NSA Spying Program (2014, Western State College of Law), Beyond Print: New Models for Scholarly Publishing in Law (2014, Annual Conference of the American Association of Law Libraries), and Snowden Reflections (2014, Dickinson College). Professor Gaudion also served as a legal advisor to World on Trial, a public television and multimedia project that aims to elevate public awareness of important human rights issues and the international treaties that govern state conduct. Prior to joining Penn State's Dickinson Law, she was an associate with Hangley Aronchick Segal & Pudlin, where her practice focused on antitrust and complex litigation matters, and a clerk for the Honorable William H. Yohn of the U.S. District Court for the Eastern District of Pennsylvania. She earned a J.D. from the Villanova University School of Law, receiving summa cum laude and Order of the Coif honors, and a B.A. from the University of Virginia, graduating with distinction.
John MacCormick has a doctorate in computer vision from the University o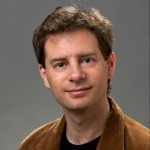 f Oxford, has worked as a computer scientist in the research labs of Hewlett-Packard and Microsoft, and is currently a professor of computer science at Dickinson College.  He is the author of two books (Stochastic Algorithms for Visual Tracking, and Nine Algorithms That Changed the Future: The Ingenious Ideas That Drive Today's Computers) and has filed over a dozen US patents on novel computer technologies.  His work spans several sub-fields of computer science, including computer vision, large-scale distributed systems, computer science education, and the public understanding of computer science.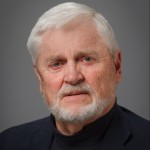 Anthony R. Williams received his M.A. in Russian and Modern European History from the University of Virginia in 1969, his PhD Certificate (ABD) in Soviet History from UVA in 1971 and a National Security Program Certificate in 1995 from the JFK School of Government at Harvard University. He received a certificate in electronic engineering at CREI and his BA in History at Old Dominion University. He has served as an adjunct faculty member and guest lecturer at the University of Virginia, George Mason University, U.S. Army Corps of Engineers Postgraduate School, the National Defense University and Northern Virginia Community College. Currently he is a visiting professor of Security Studies at Dickinson College where he teaches courses on international terrorism and national intelligence.
Professor Williams' career as an intelligence officer with the CIA began in 1974 and he retired in 2005. During this time he served as a congressional fellow in Senator Sam Nunn's office; was an Officer and Manager in the CIA's Soviet & East European Office; was Executive Assistant to the Director of the Central Intelligence; was Chief of the Strategic Planning Center, COMIREX; Deputy Assistant Secretary of Defense for Russian and East European Policy; Senior Manager at the CIA Counterproliferation Center, and Deputy Assistant DCI for Collection & Analysis. From 2000-2005 he was DCI Representative to the U.S. Army War College and Walter Bedell Smith Chair of National Intelligence Studies.  After retiring from the CIA in 2005 as a Senior Intelligence Officer, he held the Francis W. De Serio Chair for Strategic Intelligence at the US Army War College until June 2010 when he retired from that position. He continues to teach occasionally as an Adjunct Faculty at the USAWC. During his career at CIA Professor Williams worked against the Soviet target, international terrorist groups, international criminal organizations and organizations engaged in international weapons smuggling.
In addition, he is the recipient of many awards including the Outstanding Educators of America, Congressional Foreign Affairs Fellow, CIA Exceptional Performance Award, CIA Meritorious Unit Citation, the US Army Outstanding Civilian Service Medal, and CIA Career service and Career Intelligence Medals respectively, and was designated a Distinguished Fellow of the US Army War College in 2010.
Mr. Williams has published numerous articles during his career, most recently "The Role of Intelligence in the Making of National Security Policy, " in U.S. Army War College Guide to National Security Policy and Strategy, J. Boone Barthelomees, Jr. (ed.), Carlisle Barracks: U.S. Army War College, 2007.
Video of the Panel Discussion