Jill Bartoli (D) vs. Stephen Bloom (R)
Wednesday, October 22, 2014 – 7 p.m.
NEW LOCATION:  Anita Tuvin Schlechter Auditorium

The Republican and Democratic candidates running in the general November election for the 199th seat in the Pennsylvania state legislature will debate the central issues confronting local voters and answer questions from the audience. The event will be moderated by Michelle Crowley, president and CEO of the Greater Carlisle Area Chamber of Commerce.
This event is sponsored by The Clarke Forum for Contemporary Issues, the Greater Carlisle Area Chamber of Commerce, American Association of University Women (AAUW), the League of Women Voters,  YWCA Carlisle and The Sentinel.
Biographies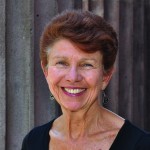 Jill Bartoli (provided by Bartoli)
I have lived in Cumberland County for my entire life, growing up in a rural area near Cumberland Valley High School, which was built when I was in third grade.  So my first three years of school were in a one room country school house, with a pot-bellied stove and an outhouse, that had grades one to eight.
Growing up, I was a member of the 4-H Baby Lamb Club and 4-H Horse and Pony Club, and I took ballet lessons from Marcia Dale Weary when she was just beginning to teach in Carlisle in the 1950s.  When I was a high school student, CVHS was nicknamed "Cow Valley" because many of us were from farm families.   In addition to farming, my parents began several small businesses, including a successful restaurant business in New Kingston called The Country House.
After college I taught at Cumberland Valley High School for five years, then married Jim Bartoli and moved to the "big city" of Carlisle, where we raised our five children, three of whom have made their home in Cumberland County.   My four sons and daughter spent their elementary years at St. Patrick School, then attended Carlisle High School, followed by Elizabethtown College where I taught for 20 years.  Our sons, David and Stephen, each have four children, making me the proud grandmother of eight.
My university education began in 1963 at Penn State with a scholarship from the Capital Area Science Fair, continued in 1977 with a master's in reading from Shippensburg University, and ended in 1986 with a doctorate from University of  Pennsylvania in language arts and family literacy.
After 17 years of motherhood, raising my five children, I began teaching at Elizabethtown College in 1990.   I taught reading and language arts, diversity issues, and urban education for 20 years, along with developing service learning programs for social work and education majors.
Marion Wright Edelman of the Children's Defense Fund said it best: "Service is the rent we pay for living."   The desire to serve my community as a State Representative, and to better understand and give voice to their values and concerns, is at the heart of my campaign.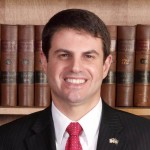 Stephen Bloom (provided by Bloom)
Stephen Bloom was first elected to represent the citizens of the 199th District in the Pennsylvania House in 2010. His mission as a lawmaker is to cut the size and scope of government, reduce the burden of taxes and unnecessary regulation, defend constitutional liberties, and unleash the power of free enterprise to create jobs and prosperity. In the 2013-14 legislative session, Stephen was selected to serve on the following House committees: Finance; Agriculture and Rural Affairs; Labor and Industry; and Children and Youth. He has been named a "Guardian of Small Business" by the National Federation of Independent Business, a "Defender of Liberty" by the American Conservative Union, and a "Friend of Agriculture" by the Pennsylvania Farm Bureau.
Stephen is an active member of the Carlisle Alliance Church. He authored the books, "The Believer's Guide to Legal Issues" and "They've Crossed the Line: A Patriot's Guide to Religious Freedom." He has been a practicing lawyer for more than 25 years, and taught courses in economics, personal finance, and business law at Messiah College.
Stephen earned a bachelor's degree in agricultural economics and rural sociology from Penn State University in 1983 and graduated from The Dickinson School of Law in 1987, where he attained membership in the Woolsack Honor Society. He is a 1979 graduate of Penncrest High School in Media, Delaware County, where he was inducted into the Distinguished Alumni Hall of Fame in 2013.
He currently resides in North Middleton Township, Cumberland County, with his wife, Sharon. They have three grown children, a daughter-in-law, and two grandsons.
Video of the Debate