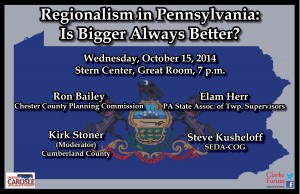 Wednesday, October 15, 2014
Stern Center, Great Room, 7 p.m.
Panelists:
Ronald Bailey, executive director, Chester County Planning Commission
Elam Herr, assistant executive director, Penn State Assoc. of Twp. Supervisors
Steve Kusheloff, manager, public information, SEDA-COG
Kirk Stoner (moderator), director of planning, Cumberland County
This program will provide an overview of how Pennsylvania developed its system of local government. Local officials will present stories of achievement and lessons learned from specific examples of regional cooperation to identify the principles that will be the foundation for future success.
The event is sponsored by the Clarke Forum for Contemporary Issues and the Greater Carlisle Area Chamber of Commerce.
Biographies (provided by the panelists)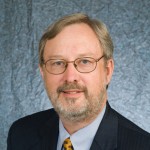 Ronald T. Bailey, AICP is the executive director of the Chester County Planning Commission. Mr. Bailey also serves as a member of the Pennsylvania State Planning Board and is a senior research fellow with the Floyd Institute for Public Policy at Franklin and Marshall College. Previously, Mr. Bailey was the executive director of the Lancaster County Planning Commission. Prior to coming to Pennsylvania, he worked in state and local government the Pacific Northwest. He holds a bachelor of science from the California State University at Sacramento and a master of science from Southern Oregon State University. Mr. Bailey is the author of a biography of a frontier photographer, published by Ohio University Press.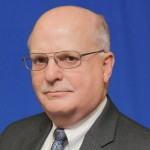 Elam Herr is the assistant executive director for the Pennsylvania State Association of Township Supervisors, and has been with the Association  since 1976. Herr primarily represents the Association before the Pennsylvania General Assembly and executive departments on legislative and policy matters affecting Pennsylvania townships. He is also responsible for the planning, development and administration of the Association.
He holds a master's of public administration, Graduate School of Public and International Affairs from the University of Pittsburgh, and a bachelor of arts degree in history and political science from Millersville State College.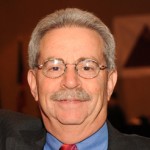 Steve Kusheloff became Manager for Public Information at SEDA-COG in 1977, following a brief career in broadcast news.  In 1977, media was primarily newspapers, radio, and television.  Public information and outreach was largely limited to print-based vehicles, e.g., brochures, news releases.  Today SEDA-COG maintains a significant presence on Facebook, Twitter, and its website.  The organization electronically distributes a monthly newsletter to 8,500 e-mail addresses.  However the basics of public information remain the same — tell a story.  Let the reader/viewer know how it may impact them and their community.  Mr. Kusheloff is a 1973 graduate of the University of Delaware, where he majored in communications and completed a project based on Joe Biden's first campaign for the United States Senate.  In the early 1980s Mr. Kusheloff was a member of the Sunbury City Council.  Later, he served six years on the Upper Augusta Township Municipal Authority.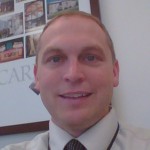 Kirk Stoner is the director of planning for Cumberland County where he manages land use, transportation and environmental planning initiatives in cooperation with the county's 33 municipal governments.  Prior to joining the county in 2003, Kirk worked for the Cumberland Area Economic Development Corporation as a business development specialist and Gannett Fleming as a transportation planning project manager.   Kirk is a member of the American Institute of Certified Planners and was appointed by Governor Corbett in 2012 to serve on the Pennsylvania State Planning Board where he advises the Governor's Office on planning, development and land use issues.  He is also the past president of the Planning Directors Association of Pennsylvania and past chairman of the South Middleton Township Zoning Hearing Board. Stoner received both a BS and MS from Shippensburg University in Geoenvironmental Studies with a land use specialization.  Kirk resides in Boiling Springs, PA and is an avid husband, father, golfer, and outdoorsman.
Video of the Lecture