Head of Oil Independence Policies, Better Place
The End of the Oil Monopoly
Tuesday, March 6, 2012
Anita Tuvin Schlechter Auditorium, 6:30 p.m.
For 100 years, virtually all of global transport has been the domain of a single, depleting, polluting commodity to the detriment of the global economy, security and environment. But the trend is beginning to change in 2012 as the convergence of technology and creative business modeling has led to the creation of a less expensive and more convenient alternative to gasoline-driven automobiles. Pioneered in Israel, Denmark and Australia, this radical new approach has the potential to turn two giant industries upside down.
This event is sponsored by The Clarke Forum for Contemporary Issues and The Milton B. Asbell Center for Jewish Life and is part of The Clarke Forum's Leadership in an Age of Uncertainty Series.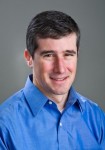 Biography (provided by the speaker)
Michael Granoff has been head of oil independence policies for Better Place since its founding in 2007. In that capacity, he helps stakeholders of all types calibrate policies consistent with the Better Place approach to ending the corrosive effect of oil dependence on economy, environment and security. Stakeholders with which Granoff works include governments on every level, industry, non-governmental organizations, and current and future Better Place partners.
Granoff is founder of Maniv Energy Capital, a New York-based investment group and the first investor in Better Place. Maniv Energy has several other interests in the alternative energy and clean technology space, and was instrumental in the founding of Israel Cleantech Ventures, the first venture fund in Israel with an exclusive focus on cleantech.
In 2004, Granoff became a founding board member of Securing America's Future Energy, a Washington, D.C.-based group that works with corporate and retired military leaders to advocate for policies that contribute to the energy security of the U.S.
Previous to Maniv Energy, Granoff founded Maniv Bioventures, a $20 million fund that invested in 10 earlystage life science companies. Politically active for two decades, Granoff served in two presidential campaigns and several political organizations, and has served on the boards of half a dozen non-profit institutions.
Mr. Granoff was winner of the 2010 Asper Award for Global Entrepreneurship from the Brandeis University International School of Business, among other honors.
He holds a B.A. from Tufts University, an MBA from the Kellogg School of Management at Northwestern University, and a J.D. from Northwestern School of Law. Granoff is an avid marathon runner and, together with his wife, he has four young children.
Video of the Program