Former Federal Judge and Secretary of the U.S. Department of Homeland Security
Understanding Today's Threat Environment
Wednesday, September 21, 2011 *
Anita Tuvin Schlechter Auditorium, **5:00 p.m.**
Despite recent counterterrorism successes, including the death of Osama bin Laden, our world remains threatened by terrorist organizations whose members hate freedom, justice and liberty for all. Ten years after September 11, 2001, former U.S. Homeland Security Secretary Michael Chertoff discusses why we must not take our attention away from these significant dangers and the threat they pose to our future.
This event is jointly sponsored by The Clarke Forum for Contemporary Issues and Penn State University Dickinson School of Law and School of International Affairs.
* This event is part of The Clarke Forum's series on Leadership in an Age of Uncertainty.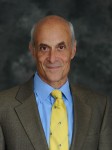 Biography (provided by speaker)
As Secretary of the U.S. Department of Homeland Security from 2005 to 2009, Mr. Chertoff led the country in blocking would-be terrorists from crossing our borders or implementing their plans if they were already in the country. He also transformed FEMA into an effective organization following Hurricane Katrina. His greatest successes have earned few headlines – because the important news is what didn't happen.
At Chertoff Group, Mr. Chertoff provides high-level strategic counsel to corporate and government leaders on a broad range of security issues, from risk identification and prevention to preparedness, response and recovery. "Risk management has become the CEO's concern," he says. "We help our clients develop comprehensive strategies to manage risk without building barriers that get in the way of carrying on their business."
Before heading up the Department of Homeland Security, Mr. Chertoff served as a federal judge on the U.S. Court of Appeals for the Third Circuit. Earlier, during more than a decade as a federal prosecutor, he investigated and prosecuted cases of political corruption, organized crime, corporate fraud and terrorism – including the investigation of the 9/11 terrorist attacks.
Mr. Chertoff is a magna cum laude graduate of Harvard College (1975) and Harvard Law School (1978). From 1979-1980 he served as a clerk to Supreme Court Justice William Brennan, Jr.
In addition to his role at Chertoff Group, Mr. Chertoff is also senior of counsel at Covington & Burling LLP, and a member of the firm's White Collar Defense and Investigations practice group.
Winfield C. Cook Constitution Day Address
The annual address is endowed through the generosity of Winfield C. Cook, former Dickinson Trustee. Each year the Clarke Forum invites a prominent public figure to campus to speak on a contemporary issue related to the Constitution. The event celebrates the signing of the United States Constitution and commemorates Dickinson's connection to that document, through John Dickinson's participation as an original signer. Previous speakers have included Kenneth Starr, Ira Glasser, Lowell Weicker, Marjorie Rendell and Tom Ridge.