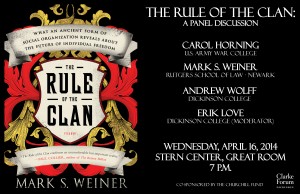 Wednesday, April 16, 2014
Stern Center, Great Room, 7 p.m.
Panelists:
Carol Horning, professor, U.S. Army War College
Mark Weiner, professor, Rutgers School of Law
Andrew Wolff, professor, Dickinson College
Erik Love (moderator), professor, Dickinson College
This panel discussion will focus on the special challenges of democratic political development faced by nations whose social organization is rooted in the traditional extended family. In these social-economic conditions that are based on the clan, what are the realistic prospects and most promising paths for liberalizing reform?
This event is sponsored by the Clarke Forum for Contemporary Issues and co-sponsored by the Churchill Fund. It is also part of the Clarke Forum's Leadership in an Age of Uncertainty Series.
Biography (provided by the speaker)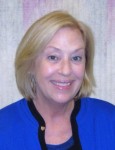 Carol Horning is the professor of international development at the Peacekeeping and Stability Operations Institute, U.S. Army War College.  A career member of the Senior Foreign Service, with the rank of counselor, Ms. Horning has served for 28 years with the U.S. Agency for International Development, promoting sustainable economic development, participatory governance, health and education, primarily in conflict-affected or post-conflict countries.
Most recently, Ms. Horning served as director of the Office of Social Sector Development in Afghanistan, with oversight of billion-dollar programs in health and education.  She previously served as mission director in Guyana, deputy mission director in Nicaragua, director of democracy, governance and education in Bangladesh, regional democracy and governance officer in the Caucasus, deputy program/democracy officer in Haiti and general development officer in Eritrea and Panama.
Ms. Horning has a Master of Science in National Security Studies from the National War College and a Bachelor of Arts in Middle Eastern Studies and French from Michigan State University.
Ms. Horning was raised in Peru and Brazil and served with the Peace Corps in Casablanca, Morocco.  She speaks six languages.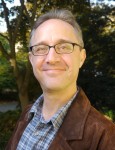 Mark S. Weiner is a writer and legal historian. He is the author of The Rule of the Clan: What an Ancient Form of Social Organization Reveals about the Future of Individual Freedom (Farrar, Straus and Giroux, 2013); Black Trials: Citizenship From the Beginnings of Slavery to the End of Caste (Alfred A. Knopf, 2004), which was selected a 2005 Silver Gavel Award winner by the American Bar Association; and Americans without Law: The Racial Boundaries of Citizenship (NYU Press, 2006), which was awarded the President's Book Award from the Social Science History Association.
He received his A.B. from Stanford University, a J.D. from Yale Law School, and a Ph.D. in American Studies from Yale University. In the fall of 2009, he was a Fulbright Fellow at the University of Akureyri, Iceland. He is professor of law at Rutgers School of Law in Newark, New Jersey.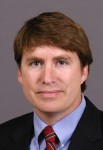 Andrew Wolff is an assistant professor of political science, international studies, and security studies at Dickinson College in Carlisle, Pennsylvania. He received his doctorate in international relations from Johns Hopkins University School of Advanced International Studies (SAIS) in 2010. He also holds a bachelor's degree in politics and European history from Washington and Lee University and a master's degree in European studies from Johns Hopkins University SAIS. Prior to his graduate work, he worked as a legal staff assistant in the United States Senate and as an English teacher in Prague, Czech Republic. His primary research interests are geopolitical theory, NATO security issues, transatlantic relations, U.S. foreign policy, and international diplomacy. His most recent publication is "Crafting a NATO Brand: Bolstering Internal Support for the Alliance through Image Management" (Contemporary Security Policy April 2014).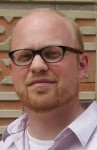 Erik Love (moderator) is an assistant professor of sociology at Dickinson College.  He received his Ph.D. in sociology from the University of California at Santa Barbara, where he was a Regents Fellow. Erik's research centers on civil rights advocacy in the United States. He has presented his research on the efforts of Arab, Muslim, Sikh, and South Asian American advocacy organizations at several academic conferences, in peer-reviewed journals, and he has contributed to a wide range of popular publications including Jadaliyya and Al Jazeera English. He is a fellow at the Institute for Social Policy and Understanding, a think tank based in Washington, DC. His work has won the support of the National Science Foundation, the Richard Flacks Fund for the Study of Democracy, and the Center for New Racial Studies. Prior to joining the faculty at Dickinson, Erik lived and studied in Jerusalem, Cairo, and Kyoto. Since arriving at Dickinson, Erik has continued his research on civil rights advocacy as he prepares a book manuscript.
Video of the Presentation