Professor, Duke University
Drinking Water
Tuesday, April 8, 2014     
Stern Center, Great Room, 7 p.m.
By explaining how drinking water highlights the most pressing issues of our time, from globalization and social justice to terrorism and climate change, and how humans have been wrestling with these problems for centuries, Salzman shows us how complex a simple glass of water can be.
This event is sponsored by the Clarke Forum for Contemporary Issues and co-sponsored by the Departments of Economics, Chemistry, Mathematics  and Computer Science, Environmental Studies and Environmental Science.  It is also part of the Clarke Forum's semester theme, Water.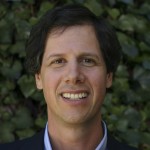 Biography (provided by the speaker)
James Salzman holds joint appointments at Duke University as the Samuel Fox Mordecai Professor of Law at the Law School and as the Nicholas Institute Professor of Environmental Policy at the Nicholas School of the Environment. In more than eight books and seventy articles and book chapters, his broad-ranging scholarship has addressed topics spanning trade and environment conflicts, drinking water, environmental protection in the service economy, wetlands mitigation banking, and the legal and institutional issues in creating markets for ecosystem services.
A dedicated classroom teacher and colleague, Salzman has twice been voted Professor of the Year by students at Duke's School of the Environment and received two Blueprint Awards from the Law School for institutional service. He has lectured on environmental policy in North and South America, Europe, Asia, Australia and Africa. He has served as a visiting professor at Yale, Stanford, and Harvard (as the Leo Gottlieb Visiting Professor) as well as at Macquarie (Australia), Lund (Sweden), and Tel Aviv (Israel) Universities and the European University Institute (Italy). He has given distinguished lectures at Florida State, Wyoming, Pace and Lewis & Clark (invited for  2013).
An honors graduate of Yale College and Harvard University, Salzman was the first Harvard graduate to earn joint degrees in law and engineering and was named a Sheldon Fellow upon graduation. He has both government and private sector work experience. Prior to entering academia, he worked in Paris in the Environment Directorate of the Organization for Economic Cooperation and Development (OECD) and in London as the European Environmental Manager for Johnson Wax. His honors include election as a Fellow of the Royal Geographical Society, as well as appointments as a McMaster Fellow and Fulbright Senior Scholar in Australia and as a Bren Fellow at the Bren School of Environmental Science & Management, UC Santa Barbara.
He has published four casebooks, including International Environmental Law and Policy, Foundation Press (with D. Zaelke and D. Hunter, 1998, 4th ed. 2010), the leading casebook in the field with adoptions at over 200 schools. His articles have appeared in the Stanford, California, NYU, Penn Law Review and other legal, scientific and popular journals. A national survey of environmental law professors has voted his work among the top articles of the year on six separate occasions. Salzman is active in the fields of practice and policy, serving as a Member of the Trade and Environment Policy Advisory Committee, a government-appointed body providing counsel to the EPA Administrator and U.S. Trade Representative on trade and environment issues, as well as advising several environmental non-profits.
His most recent book, Drinking Water: A History, was praised as a "Recommended Read" by Scientific American and excerpted in Natural History.
Video of the Lecture