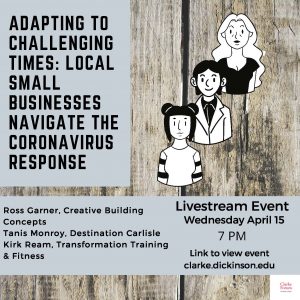 Wednesday, April 15, 2020 – 7 p.m.
Live Stream Event

Panelists
Stephanie Patterson Gilbert, Georgie Lou's Retro Candy
Tanis Monroy, Destination Carlisle
Kirk Ream, Transformation Training & Fitness
The Coronavirus Pandemic and resulting closure of non-essential businesses and shelter-in-place orders have had serious impacts on small businesses across the nation. In this discussion, small business owners in Carlisle will share the new realities local businesses are adjusting to and how businesses in the Carlisle area are responding to the challenges presented by the pandemic.
Members of the public are invited to watch the discussion and submit questions for panelists in the comments section of the YouTube live stream.
The event is sponsored by the Clarke Forum for Contemporary Issues.
Biographies (provided by the panelists)
Stephanie Patterson Gilbert is the owner of Georgie Lou's Retro Candy, a candy, soda, and pop culture store in downtown Carlisle that opened in 2009 that is known for its elaborate store windows and downtown-wide kids events that is has staged for over a decade.  Stephanie is also the founder and president of Destination Carlisle, a volunteer merchant organization that helps connect downtown merchants to each other and the community to downtown businesses.  Stephanie was born in Carlisle, has lived here for most of her life, and can trace her family roots in town to at least the 1830s.  She holds a BA in English from the University of Central Florida and an MA in American Studies from Penn State Harrisburg and has worked as a writer, designer, teacher, curator, and scholar.  She is the mother of three boys, who along with her husband, help her at the family business, and her oldest son, George, is a 2019 graduate of Dickinson College who is currently employed in the college archives.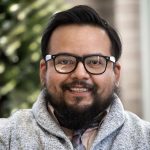 Though not originally native to Carlisle, Tanis Monroy has spent the past 20 years developing a sense of unity through his volunteerism and being an entrepreneur full-time. He devotes his spare time to running two non-profits, AMANI and Serve the City Carlisle, while also being the Vice-President of Destination Carlisle and an educator and supervisor with Project SHARE. He brings his extensive non-profit experience, small-business ownership, and marketing talents to the Carlisle community.
Kirk Ream has been providing the Carlisle area a simple, fast, affordable solu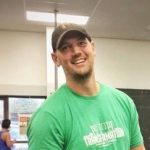 tion to fitness for the last 13 years. His company, Transformation Training & Fitness (TTF), specializes in group personal training for all ages and ability levels.  The 30-minute circuit workouts often consist of 10-30 people ranging in age from  12-75.   The community, accountability, energy and motivation provide just the right mix of factors leading TTF members to continual success. In addition to owning TTF, Ream in an adjust professor in exercise science at Shippensburg University.
Video of the Presentation