Oceanographer
Melting Ice, Rising Seas, Shifting Shorelines…The New Reality
Tuesday, February 16, 2016
Stern Center, Great Room, 7 p.m.
Sea level rise is now unstoppable. Englander will explain the latest science, put sea level rise into historic perspective, and explain what we can expect and how we should plan for the future.
A book sale and signing will follow the presentation.
This event is sponsored by the Clarke Forum for Contemporary Issues and co-sponsored by the Churchill Fund, the Center for Sustainability Education and the departments of earth sciences, biology, international business and management, international studies and policy studies. It is also part of the Clarke Forum's Leadership in an Age of Uncertainty Series.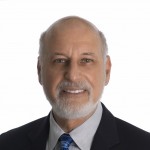 Biography (provided by the speaker)
John Englander is an oceanographer, consultant and leading expert on sea level rise. He brings the diverse points of view of an industry scientist, entrepreneur and CEO to this critical issue. For over 30 years, he has been a leader in both the private sector and the non-profit arena, serving as CEO for such noteworthy organizations as The Cousteau Society and The International SeaKeepers Society.
Englander graduated Dickinson College with a double major in geology and economics. His bestselling book, High Tide On Main Street: Rising Sea Level and the Coming Coastal Crisis, clearly explains the science, the impending devastating economic and social impacts and the opportunity to design for a more resilient future.
As a consultant Englander works with businesses and government agencies to understand the financial risks of sea level rise and the need for "intelligent adaptation."  He has briefed Department of Homeland Security, U.S. Coast Guard, the U.S. Congress, major ports, and foreign governments on the long-term national security issues posed by rising sea levels. In 2015 he was appointed as the founding president of a nonprofit organization, the International Sea Level Institute now under development.
He is an in demand speaker and media expert with appearances on MSNBC, Fox Business, ABC, PBS, The Weather Channel,  CBC (Canada), Al Jazeera America, NPR, CCTV (China), and SkyNews TV (UK). He is a fellow of the Institute of Marine Engineering, Science and Technology (IMarEST), a fellow of the Explorers Club, a research fellow at the Institute of Marine Sciences – UC-Santa Cruz, and a member of several professional societies.
Video of the Lecture