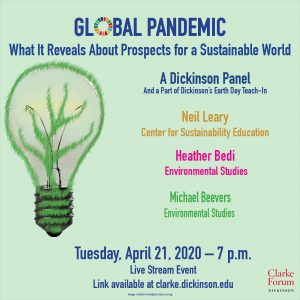 Tuesday, April 21, 2020 – 7 p.m.
Live Stream Event
Dickinson Panelists
Heather Bedi, assistant professor of environment studies
Michael Beevers, associate professor of environmental studies
Neil Leary, director of the Center for Sustainability Education
The effects and responses to the COVID-19 pandemic are making visible stark differences in who and what are vulnerable and resilient to its widespread disruptions and dislocations. In this panel discussion, we will explore what the pandemic is revealing about existing inequities and vulnerabilities and implications for pursuing sustainable development goals.
This event is sponsored by the Clarke Forum for Contemporary Issues and the Center for Sustainability Education and is part of Dickinson's Earth Day Teach-in.
Biographies (provided by the panelists)

Heather Bedi is an assistant professor of environmental studies at Dickinson College. Funded by the Cambridge Political Economy Society Trust, she completed a Ph.D. in human geography from the University of Cambridge. Bedi's research examines how civil society and socio-environmental movements experience and adapt to natural resource and landscape modifications related to energy processes, climate change, industrialization, and agricultural transitions. Her broader research and teaching interests include environmental and social justice, political ecology, development, planning, and low carbon futures. Her current work examines the everyday of energy poverty, solar energy access, and climate change vulnerabilities in South Asia. Bedi also examines energy injustice through the lens of shale gas extraction (fracking) in the United States. She serves on the Pennsylvania Department for Environmental Protection's Environmental Justice Advisory Board and the Cumberland County Food System Alliance leadership team.  Bedi was a Fulbright-Nehru Academic & Professional Excellence Fellow in India.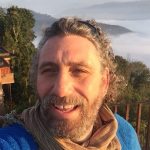 Michael D. Beevers is an associate professor in the Department of Environmental Studies, and contributing faculty in the Department of International Studies at Dickinson College. Beevers specializes in global environmental politics with an emphasis on the linkages between the environment, security, conflict and peace.  Beevers was a peace scholar at the U.S. Institute of Peace in Washington DC, and has served as a research associate at Princeton University and as a consultant for the United Nations Environment Programme. He also served as a Peace Corps volunteer in Niger, and has worked in South Asia and West Africa on a range of development and environment issues. His work appears in numerous book chapters and journals including Global Governance, International Peacekeeping, African Conflict and Peacebuilding Review and The Extractive Industries and Society, among others. His book, Natural Resource Governance and Peacebuilding in the Aftermath of Armed Conflict: Sierra Leone and Liberia (Palgrave) was published in 2018. Beevers is a founding member of the Environmental Peacebuilding Association.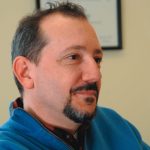 Neil Leary, director of the Center for Sustainability Education at Dickinson College,  teaches courses on climate change, sustainable and resilient communities, and campus sustainability. He has co-taught interdisciplinary programs that have taken students to United Nations conferences to conduct research on climate change governance and to Nepal for research on climate risks and resilience in rural communities. He has been an author and editorial board member for science assessment reports of the Intergovernmental Panel on Climate Change (IPCC), was a leader of the IPCC's 2001 report, and was recognized by the IPCC for work that contributed to the IPCC winning the Nobel Peace Prize. Leary led international studies of climate change vulnerability and adaptation in Africa, Asia, the Caribbean, and Latin America from 2001 to 2008 that engaged several hundred scientists from more than 60 countries. He received a Ph.D. in economics from the University of Washington in 1988.
Video of the Presentation
[ensemblevideo contentid=rzF5xYWR90CqTvy8qKhzsg]