Brown University
The Costs of War
Thursday, February 5, 2015
Stern Center, Great Room, 7 p.m.
What have been the consequences, short and long term, of the wars launched by the United States in Afghanistan and Iraq in the wake of 9/11? This talk reports on the efforts of a large group of scholars and practitioners to assess the human, social, political, and economic impact of these wars on the two countries as well as on the United States.
The program is sponsored by the Clarke Forum for Contemporary Issues and co-sponsored by the Departments of Anthropology and International Studies. It is also part of the Clarke Forum's semester theme, War at Home.
Biography (provided by the speaker)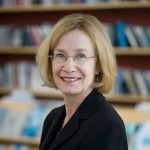 Catherine Lutz is the Thomas J. Watson, Jr. Family Professor of Anthropology and International Studies at Brown University. Her research has variously focused on war, gender, photography, and emotions, as well as the US car system. She is the recipient of a Guggenheim Fellowship, grants from the National Endowment for the Humanities and the National Science Foundation, and numerous book awards. She is past president of the American Ethnological Society.
Video of the Lecture