Professor of Otolaryngology, Dentistry and Engineering, University of Colorado, Denver; Metzger-Conway Fellow
Developing Entrepreneurial Graduates
Tuesday, March 29, 2011 *
Stern Center, Great Room, 7:00 p.m.
Entrepreneurship is not only about creating new businesses. It is a facilitating mindset that should permeate all academic disciplines, not just those that have a technological basis. Meyers will discuss how colleges and universities looking for a competitive edge should place entrepreneurship at the center of their academic programs.
* This event is part of The Clarke Forum's series on Leadership in an Age of Uncertainty.
Biography (provided by the speaker)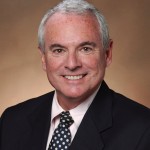 Arlen D Meyers, MD, MBA is professor of otolaryngology (ear nose and throat surgery), engineering and dentistry at the University of Colorado Denver Anschutz Medical Campus and a bioentrepreneur. He is the founding CEO of the Society of Physician Entrepreneurs.
Dr. Meyers is an award winning clinician, researcher and teacher. He has created four companies, including several medical device companies, www.medvoy.com, a medical travel company, and consults to several other life science firms producing drugs, devices, diagnostics,healthcare IT solutions and medical services. He is the former director of the Bioentrepreneurship education program and the MD/MBA program at the University of Colorado Business School.
After graduating from Dickinson in 1968, Dr. Meyers attended Jefferson Medical College, did his residency at the Hospital of the University of Pennsylvania, and completed his MBA at the University of Colorado. He is a Harvard-Macy Fellow (medical education) and recently completed a Fullbright Fellowship at Kings Business (bioentrepreneurship), the commercialization office of Kings College London.
Meyers is returned to Dickinson as a Metzger-Conway Fellow. The Metzger-Conway program, established in 1982, brings distinguished graduates back to Dickinson for short residencies.
Video of the Program