Author and Journalist
America's Role and Image in the World: A Latin American Perspective
Thursday, April 21, 2011
Althouse, Room 106 – 12:00 p.m.
This event will explore how foreign countries and cultures perceive the role that the U.S. plays in the world in contrast to what role it should play.
This event is co-sponsored by the Office of Global Education.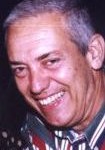 Biography (provided by the speaker)
Hedelberto López Blanch, born and currently living in Havana, Cuba, is a journalist and a doctoral candidate in Communication Sciences at the University of Havana. He currently writes a weekly column on international economic affairs for Opciones, a weekly publication of Juventud Rebelde (one of the three national newspapers in Cuba).
His journalistic researches have taken him all over the world, including several times to the United States. He has also authored many books [all in Spanish], including La Emigracion cubana en EE. UU. – Descorriendo Mamparas ; Miami, Dinero Sucio ; Bendicion Cubana en Tierras Sudafricanas ; Historias secretas de Medicos Cubanos en Africa ; Cuba, Pequeno Gigante contra el Aparteid. His latest book Las Mascotas de la Guerra, oral histories of children in Nicaragua who participated in the fight against the contras in the 1980s, was presented to the public during the 2011 Havana Book Fair.
Video of the Program