Virtual program on YouTube live, 7 p.m.
Air Pollution in Pennsylvania: Community Panel
Thomas Au –  Clean Air Board of Central PA
Germaine Gooden-Patterson – Women for a Healthy Environment
Naida Elena Montes – Temple University
Krishnan Ramamurthy – Pennsylvania DEP
Heather Bedi (moderator) – Dickinson College
According to the Environmental Protection Agency, air pollution levels in some parts of Pennsylvania are among the nation's highest. The United Health Association ranks Pennsylvania's air quality as 48th out of US states. In addition to other health implications, new research links increased levels of air pollution to higher COVID-19 death rates. To orient these concerns, this panel will include a review of key air pollution sources across Pennsylvania. Community members will reflect on localized air pollution considerations and potential opportunities for engagement.
This program is sponsored by the Clarke Forum for Contemporary Issues and co-sponsored by the department of environmental studies and the Center for Civic Learning & Action.
Topic overview written by Bao Tran '23
Biographies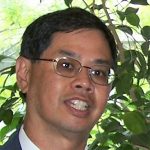 Thomas Y. Au has practiced environmental law in the public interest for over 30 years.  He is currently president of the Clean Air Board of Central Pennsylvania, a citizens group of working to achieve healthier air.  Au was formerly assistant chief counsel at the Pennsylvania Department of Environmental Protection, where he conducted litigation, drafted regulations, and counseled the Department's air quality, radiation protection, sewage facilities, and other regulatory programs. While he was at the Department, he worked on lawsuits to curb the long-range transport of air pollutants to reduce acid rain. He received his B.A. from Kenyon College and his J.D. from the University of California, Hastings College of the Law.
Germaine Gooden-Patterson joined Women for a Healthy Environment as a Community Health Worker (WHE) in December 2019.  WHE is a non-profit whose mission is to educate and empower community members about environmental risk so that they can make healthy choices and advocate for change.  WHE's work is centered on protecting children and their families from harmful exposures in the environment and creating healthy places for them to live, learn and play.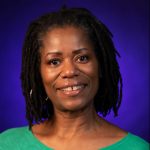 Through her Environmental Justice work at WHE, Gooden-Patterson is a part of many collaboratives including Valley Clean Air Now (VCAN) where she sits on the steering committee.   VCAN is a local grassroots organization whose mission is to fight for the residents of the Mon Valley who continue to suffer from severe health, economic, climate and environmental injustice by galvanizing the community to take action through local politics, grassroots organizing, community building, education, and community health initiatives.
Prior to joining WHE Gooden-Patterson worked at the East End Food Coop (a natural & organic food market) for 23 years where she held many positions including as the Body Care Buyer for 20 years.She is sole proprietor of Wellness Withn where she encourages self-care through services and products.  Services include certified health coaching and yoga instruction.  She received her HC certification with the Institute of Integrative Nutrition and yoga training at Yoga Roots on Location (Antiracism through Integrative Raja Yoga Training).
Naida Elena Montes is a Ph.D. student at Temple University's Department of Geography and Urban Studies with research interests in social determinants of health, environmental impacts on urban communities and the intersectionality between infrastructure and health disparities. She spent several years working as a Community Engagement Specialist in North Philadelphia and has led various outreach initiatives addressing housing issues, neighborhood stability and beautification, promoting educational and career opportunities for residents and health promotion. She holds a master's degree in international development from Eastern University and has worked with communities in North Philadelphia, Equatorial Guinea and Costa Rica. Naida is proud to be a native Philadelphian and desires to center her future research efforts in Philadelphia; highlighting correlations between housing issues and environmental justice.

Krishnan Ramamurthy is the current deputy secretary for the Office of Waste Air, Radiation and Remediation at Pennsylvania Department of Environmental Protection. He holds bachelor's and master's degrees in chemical engineering. His tenure with DEP started as an Air Pollution Control Engineer in 1980. Throughout his long career, Ramamurthy has held various positions in the Department including director of the Bureau of Air Quality. He has assumed leadership roles for several initiatives including "Energy Deployment for Growing Economy", PA's State Specific Mercury Regulation, and Comprehensive Permitting requirements for oil and gas exploration, development, and production facilities. Ramamurthy is the principal author of air quality permitting criteria documents for several source categories. He has also served as DEP's representative on the Environmental Justice Workgroup, Climate Change workgroup, and regulatory advisor for the American Society of Mechanical Engineers.
Heather Bedi is an assistant professor of environmental studies at Dickinson College. Funded by the Cambridge Political Economy Society Trust, she completed a Ph.D. in human geography from the University of Cambridge. Bedi's research examines how civil society and socio-environmental movements experience and adapt to natural resource and landscape modifications related to energy processes, climate change, industrialization, and agricultural transitions. Her broader research and teaching in

terests include environmental and social justice, political ecology, development, planning, and low carbon futures. Her current work examines the everyday of energy poverty, solar energy access, and climate change vulnerabilities in South Asia. Bedi also examines energy injustice through the lens of shale gas extraction (fracking) in the United States. She serves on the Pennsylvania Department for Environmental Protection's Environmental Justice Advisory Board and the Cumberland County Food System Alliance leadership team.  Bedi was a Fulbright-Nehru Academic & Professional Excellence Fellow in India.
 Video of the Presentation