Winfield C. Cook Constitution Day Address
Monday, September 17, 2018
Anita Tuvin Schlechter Auditorium, 7 p.m.
Panelists:
Richard Blackett, Vanderbilt University
Andrew Delbanco, Columbia University
Judy Giesberg, Villanova University
Matthew Pinsker (moderator), Dickinson College
The controversial 1850 Fugitive Slave Law provoked a bitter national debate over open borders, due process, family separation, federal power and northern states' rights. Our panelists will discuss those earlier controversies and assess how they might offer important insights or perspective for the current and increasingly intense debates over Trump Administration immigration policies. A book sale and signing will follow.
This event is sponsored by the Clarke Forum for Contemporary Issues and the House Divided Project and co-sponsored by the Departments of History and American Studies and the Program in Policy Studies.
Biographies (provided by the speakers)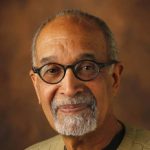 Richard Blackett is Andrew Jackson Professor of History at Vanderbilt University. He is the author, most recently, of The Captive's Quest for Freedom: Fugitive Slaves, the 1850 Fugitive Slave Law and the Politics of Freedom (2018) and Making Freedom: The Underground Railroad and the Politics of Freedom (2013). He teaches courses on 19th century U.S. history and the history of the Caribbean. During the academic year, 2013-14, he was Harmsworth Professor of American History at Oxford University.
Andrew Delbanco is the Alexander Hamilton Professor of American Studies at Columbia University, where he has taught since 1985. He earned his A.B., M.A., and Ph.D. degrees from Harvard University. On July 1, 2018, he became president of the Teagle Foundation, which supports liberal education for students of all backgrounds.
Delbanco is the author of several books, including most recently College: What it Was, Is, and Should Be (Princeton University Press, 2012), which has been translated into several languages.  Melville: His World and Work (Knopf, 2005) was a finalist for the Los Angeles Times Book Prize in Biography, and was awarded the Lionel Trilling Award by Columbia University. His essays appear regularly in The New York Review of Books and other journals, on topics ranging from American literary and religious history to contemporary issues in higher education.
Delbanco has been a fellow of the American Academy of Arts and Sciences since 2001. That same year he was named "America's Best Social Critic" by Time Magazine.  In 2006 he was honored with the Great Teacher Award by the Society of Columbia Graduates, and in 2013 he was elected to the American Philosophical Society. He holds honorary degrees from Ursinus College, Occidental College, and Marlboro College. In 2012, he was awarded a National Humanities Medal by President Barack Obama.
Delbanco's new book, The War Before the War: Fugitive Slaves and the Struggle for America's Soul from the Revolution to the Civil War will be published by Penguin in the fall.
Judith Giesberg is professor of history at Villanova University. Giesberg is the author of five books, Civil War Sisterhood: The United States Sanitary Commission and Women's Politics in Transition (Boston, MA:  Northeastern University Press, 2000),"Army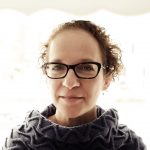 at Home:" Women and the Civil War on the Northern Home Front (Chapel Hill, NC:  University of North Carolina Press, 2009), Keystone State in Crisis:  Pennsylvania in the Civil War (Pennsylvania Historical Association, 2013), and Emilie Davis's Civil War:  The Diaries of a Free Black Woman in Philadelphia, 1863-1865 (State College, PA: Pennsylvania State University Press, 2014.)  Giesberg's latest book, Sex and the Civil War, began as a short paper on Anthony Comstock presented to the Civil War Caucus several years ago, where fellow caucusers offered terrific advice and leant their enthusiasm to an attempt to explore pornography and the sexual culture of the U.S. Army camps during the Civil War. Giesberg is editor of the Journal of the Civil War Era.
Currently, Giesberg is directing a digital project, Last Seen:  Finding Family After Slavery, that is collecting, digitizing, and transcribing information wanted ads taken out by former slaves looking for family members lost to the domestic slave trade.  Her new project is a study of the administration of the 1870 census.
Matthew Pinsker is a professor of history and holds the Brian Pohanka Chair of Civil War History at Dickinson College.  He also serves as director of the House Divided Project at Dickinson College, an innovative effort to build digital resources on the Civil War era. Pinsker has previously held fellowships at the Strategic Studies Institute of the U.S. Army War College, National Constitution Center and New America Foundation. Pinsker graduated from Harvard College and received a doctoral degree in modern history from the University of Oxford. He is the author of two books:  Abraham Lincoln –a volume in the American Presidents Reference Series from Congressional Quarterly Press (2002) and Lincoln's Sanctuary: Abraham Lincoln and the Soldiers' Home (Oxford University Press, 2003).  Pinsker's next book is forthcoming from W.W. Norton & Co., entitled, Boss Lincoln: The Partisan Life of Abraham Lincoln.  Pinsker has helped train over 5,000 K-12 history educators and frequently leads teacher-training workshops for organizations such as the National Endowment for the Humanities (NEH) and the Gilder Lehrman Institute of American History. He currently serves the Organization of American Historians (OAH) as a "Distinguished Lecturer." Finally, Pinsker sits on the advisory boards of several historic organizations, including Ford's Theatre Society, Gettysburg Foundation, National Civil War Museum, and President Lincoln's Cottage at the Soldiers' Home.
Teaching Materials
Teachers and students who want to prepare for this discussion might want to begin by consulting Giesberg's recent op-ed for the Washington Post entitled, "Jeff Sessions is Wrong.  Sanctuary-city advocates aren't like secessionists. They're like abolitionists."  Another good starting point for understanding this historic parallel comes from law professor Jeffrey Schmitt who has written law review articles on this subject.  But Schmitt also has a helpful blog post that describes why Blackett's new book on the fugitive crisis (Captive's Quest) is such an important addition to our understanding of how the resistance to the fugitive law evolved.  Drawing historical lessons for the "resistance" was also a topic that noted historian Eric Foner explored in a recent op-ed for The Nation.  Delbanco's new and much-anticipated book on the fugitive slave law is not quite available for sale yet (War Before the War, November 2018), but audience members can preview some of his views on President Trump's historical legacy in this roundtable from the New York Review of Books which came out at the very end of the 2016 election.  Finally, for those seeking more in-depth treatments of these subjects and the historic parallels and connections between the fugitive slave crisis of the 1850s and the immigration crisis of our era, see freely available scholarly articles by  Kraehenbuehl (2011), McKanders (2012), and Schmitt (2013), or shorter but context-filled recent magazine pieces in Time or Slate.
Finally, what makes this topic so especially relevant here in Carlisle is something the panelists will also address.  In particular, they will describe Dickinson College's complicated and surprisingly deep connections to the fugitive issue.  In 1847, for example, the college and the Carlisle community were nearly ripped apart by a violent fugitive slave episode, involving Professor John McClintock and a network of black antislavery figures in town. It is also true that the most notorious fugitive slave commissioner of the 1850s, a man named Richard McAllister, was a graduate of the college (Class of 1840).
Winfield C. Cook Constitution Day Address
The annual address is endowed through the generosity of Winfield C. Cook, former Dickinson Trustee. Each year the Clarke Forum invites a prominent public figure to campus to speak on a contemporary issue related to the Constitution. The event celebrates the signing of the United States Constitution and commemorates Dickinson's connection to that document, through John Dickinson's participation as an original signer. Previous speakers have included Kenneth Starr, Ira Glasser, Lowell Weicker, Marjorie Rendell, Tom Ridge, Michael Chertoff and Kimberlé Crenshaw.
Video of the Discussion