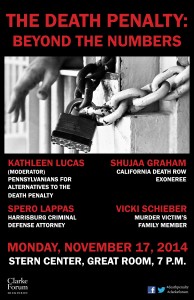 Monday, November 17, 2014
Stern Center, Great Room, 7 p.m.
Panelists:
Kathleen Lucas (moderator), director, Pennsylvanians for Alternatives to the Death Penalty
Shujaa Graham, death row exoneree
Spero Lappas, criminal defense attorney
Vicki Schieber, murder victim's family member
This panel will bring the voices of experience to a conversation about capital punishment. You'll hear from a man who was exonerated after being wrongfully convicted and sentenced to die; the mother of a young woman who was murdered in Philadelphia; and a criminal defense attorney who has represented defendants in death penalty cases. Reality is more complicated than the statistics can communicate adequately. These are the personal stories of those who have been impacted directly by our death penalty system.
Join the conversation on Twitter with #clarkeforum and #deathpenalty.
The event is sponsored by the Clarke Forum for Contemporary Issues.
Biographies (provided by the panelists)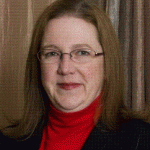 Kathleen Lucas has been active in human rights work for over 30 years with organizations including Amnesty International, the Pennsylvania Prison Society and the World Organization for Human Rights. Her professional background includes corporate and nonprofit management and consulting specializing in change management and strategic planning. She earned both her B.S. and M.A. from Fairleigh Dickinson University and later studied Cognitive Psychology at Rutgers University.
Shujaa Graham was born in Lake Providence, LA, where he grew up on a plantation. His family worked as share-croppers, in the segregated South of the 50s. In 1961, he moved to join his family who had moved to South Central Los Angeles, to try to build a more stable life. As a teenager, Shujaa lived through the Watts riot and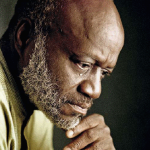 experienced the police occupation of his community. In and out of trouble, he spent much of his adolescent life in juvenile institutions, until at age 18, he was sent to Soledad Prison.
Within the prison walls, Shujaa came of age, mentored by the leadership of the Black Prison movement. He taught himself to read and write, he studied history and world affairs, and became a leader of the growing movement within the California prison system, as the Black Panther Party expanded in the community.
In 1973, Shujaa was framed in the murder of a prison guard at the Deuel Vocational Institute, Stockton, California. As a recognized leader within and without the prison, the community became involved in his defense, and supported him through 4 trials. Shujaa and his co-defendant, Eugene Allen, were sent to San Quentin's death row in 1976, after a second trial in San Francisco. The DA systematically excluded all African American jurors, and in 1979, the California Supreme Court overturned the death conviction.  After spending three years on death row, Shujaa and Eugene Allen, continued to fight for their innocence. A third trial ended in a hung jury, and after a fourth trial, they were found innocent. As Shujaa often says, he won his freedom and affirmed his innocence in spite of the system.
Shujaa was released in March, 1981, and continued to organize in the Bay area, building community support for the prison movement, as well as protest in the neighborhoods against police brutality.
In the following years, Shujaa moved away from the Bay area. He learned landscaping, and created his own business. He and his wife raised three children, and became part of a progressive community in Maryland.
In 1999, Shujaa was invited to speak about his experiences on Death Row at fund raiser for the Alabama Death Penalty project, sponsored by the New York Legal Aid Foundation. This was a new beginning, and provided Shujaa the opportunity to begin to tell his story, his experiences and grow through work with other death penalty opponents, including Witness to Innocence.
Recently, Shujaa has developed a program combining stories about his life and exoneration with original blues lyrics put to music. Shujaa indomitable spirit and commitment to justice through Witness to Innocence make him a powerful leader in the anti-death penalty and human rights movements.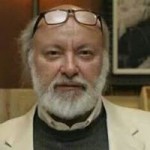 Spero T. Lappas, Esq. is licensed to practice law before the Supreme Court of the United States, all Pennsylvania state courts, and several federal courts. He is a Ph.D. candidate in American studies at The Pennsylvania State University where he researches the relationship between the American legal system and broader cultural issues. At Penn State he has taught courses in American Political Culture and Law and Society
He was an inaugural member of the Pa Senate Advisory Committee to Study the Causes of Wrongful Convictions and now serves on the Pennsylvania Legislative Advisory Committee to study the Commonwealth's death penalty and make recommendations.
He was among the nation's youngest attorneys to be named in the first edition of The Best Lawyers in America and has been recognized in Who's Who in American Law, Who's Who in the World, Who's Who in Finance and Industry, Who's Who in America, Who's Who Among Emerging Leaders in America, America's Leading Lawyers and The Bar Register of Pre-Eminent Lawyers.
He graduated with honors from Allegheny College, where he was twice named an Alden Scholar, received Departmental Honors at graduation and the Muhlfinger Prize for his independent research and from the Dickinson School of Law, where he was on the Editorial Board of the Dickinson Law Review and a member and faculty adviser of the National Trial Moot Court Team. He won two American Jurisprudence Awards, and in the Dickinson Law Review. He was later named to the Woolsack Society.
He has been an adjunct professor at Widener University School of Law and Harrisburg Area Community College, a University Graduate fellow at Penn State, and a member of the ACLU (where is on the board of directors for the local chapter), American Mensa, and the U.S.Fencing Association. He is a prize winning photographer, a tournament Scrabble champion, and a competitive three weapon fencer.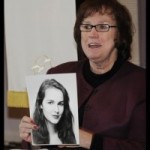 Vicki Schieber is the mother of Shannon, who was raped and murdered on May 7, 1998 while finishing her first year of graduate school on a full scholarship at the Wharton School at the University of Pennsylvania. Since this tragic incident, Vicki and her husband, Sylvester, have dedicated their career and lives to a moratorium on the death penalty. In addition to teaching many high schools and university classes on abolition, Vicki runs workshops for state conferences, is a published author, and served on the 2008 Maryland Commission on Capital Punishment. She is now actively teaching Catholic Social Teaching on the Death Penalty with the Catholic Mobilizing Network to End the Use of the Death Penalty.
Vicki is the recipient of the Fannie Mae Foundation Good Neighbor Award, the Courage in Community Award of the McAuley Institute Board of Trustees and the Exceptional Community Spirit Award from Rebuilding Together of Washington, D.C. Despite her tragic loss, she does all this in the name of Catholicism, citing that "The death penalty is against our religion, a belief system in which life is held to be sacred." Vicki is co-editor of Where Justice and Mercy Meet: Catholic Opposition to the Death Penalty, a comprehensively exploration of the Catholic stance against capital punishment.
 Video of the Presentation