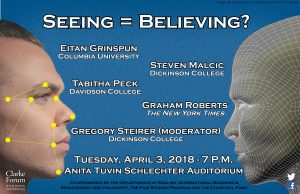 Tuesday, April 3, 2018
Anita Tuvin Schlechter Auditorium, 7 p.m.
Panelists
Eitan Grinspun, Columbia University
Steven Malcic, Dickinson College
Tabitha Peck, Davidson College
Graham Roberts, The New York Times
Gregory Steirer (moderator), Dickinson College

Where is computer-generated imaging and sound technology, including virtual reality, going next? Our panel of experts will discuss new developments in these technologies and what they mean for the politics of media production and consumption.
This program is sponsored by the Clarke Forum for Contemporary Issues and co-sponsored by the Departments of English; International Business & Management; Philosophy; the Film Studies Program; and the Churchill Fund. This program was initiated by the Clarke Forum's Student Project Managers and it is also part of the Clarke Forum's Leadership in an Age of Uncertainty Series.
Biographies (provided by the panelists)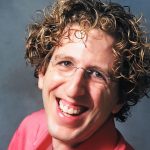 Eitan Grinspun is associate professor of computer science and applied mathematics at Columbia University, and co-director of the Columbia Computer Graphics Group. He was an Alfred P. Sloan Research Fellow and NSF CAREER Award recipient, NVIDIA Fellow and a Caltech Everhart Distinguished Lecturer. Prior to joining Columbia University, he was a research scientist at the Courant Institute of Mathematical Sciences from 2003-2004, a doctoral student from the California Institute of Technology until 2003, and an undergraduate at the University of Toronto. He was profiled in The New York Times, Popular Science ("Brilliant 10 Scientists of 2011"), Fast Company ("Most Creative People in Business 2013"), Scientific American, New Scientist, and mentioned in Variety. The NSF-funded technologies developed by his laboratory are found in Adobe Photoshop & Illustrator, major film studios including Disney, Pixar, and Weta Digital, and condensed matter physics laboratories. His film credits include The Hobbit, Rise of the Planet of the Apes, and Steven Spielberg's The Adventures of Tintin.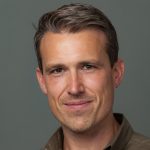 Steven Malcic is a visiting assistant professor of film and media studies in the Department of English at Dickinson College, specializing in the areas of media infrastructures, media industries, internet history, and digital culture. His work focuses on the relationship between identity and digital media, having published articles in internationally refereed journals including the Internet Policy Review, Convergence, and the Journal of Information Policy. In 2014, he co-authored a comparative analysis of digital policy in the US and E.U., which was presented to the Federal Communications Commission in Washington, D.C. Malcic holds a Ph.D. in film and media studies from the University of California, Santa Barbara.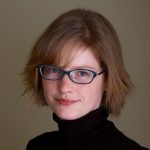 Tabitha Peck is a professor of mathematics and computer science at Davidson College. She completed her Ph.D. in computer science from The University of North Carolina at Chapel Hill in 2010 and has worked in numerous virtual reality research labs including the Palo Alto Research Center and the Experimental Virtual Environments (EVENT) Lab for Neuroscience at the University of Barcelona. Her research interests include the psychological implications of fully immersive body-swap illusions, including implications of racism and stereotype threat, and locomotion interfaces in virtual environments. She is an associate editor for Presence: Teleoperators and Virtual Environments and serves on the ACM SIGGRAPH education committee and the IEEE Virtual Reality program committee.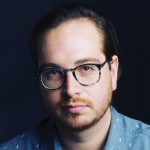 Graham Roberts, director of immersive platforms storytelling at The New York Times,  leads an innovation team that explores new approaches in video, motion graphics, and virtual/augmented reality. This includes co-direction of editorial for NYT VR. He has received recognition for his work from a number of award-giving bodies, including the Society of News Design, the Emmy's, the Edward R. Murrow Awards and the Pulitzer Awards. He also teaches at the CUNY Graduate School of Journalism. He lives in Brooklyn with his wife, Jessica Ferri, a writer and singer and creator of Dearly Departed, their son Roman, and dog Ralphie whose interests include squirrels and skateboards.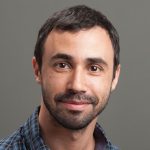 Gregory Steirer is an assistant professor of English and film studies at Dickinson College. His scholarship, which has appeared in a variety of journals and edited collections, including Convergence, Postmodern Culture, and Television and New Media, focuses on the technologies, business practices, and regulatory structures of twentieth and twenty-first century media systems. He has served three times as a researcher for the Connected Viewing Initiative of the Carsey-Wolf Center in Santa Barbara and has received a National Endowment for the Humanities Fellowship for 2017-18 in support of his monograph on intellectual property law and the history of the narrative-based franchise.
Related Links
http://www.bbc.com/news/science-environment-23709836
Video of the Discussion