Professor, Towson University
The Politics of an Entertainment Company
Thursday, April 4, 2013
Stern Center, Great Room, 7:00 p.m.
Twentieth Century-Fox has always been involved in local, national, and international politics.  This lecture will describe Fox's political activism in the 1940s and then fast-forward to the present.
The event is sponsored by The Clarke Forum for Contemporary Issues and co-sponsored by Judaic Studies, The Milton B. Asbell Center for Jewish Life, Film Studies, Middle East Studies, and the Departments of Political Science, American Studies, English, French & Italian and History.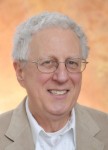 Biography (provided by the speaker)
Peter Lev is professor of electronic media and film at Towson University. His research and teaching focuses on American film history, European film history, and film adaptations of literature.   He is the author of five books on film history and the co-editor of a book on film adaptation:  selected titles include Twentieth Century-Fox, the Zanuck-Skouras Years 1935-1965 (March 2013); The Literature/Film Reader (co-edited with Jim Welsh, 2007); Transforming the Screen:  The Fifties (History of the American Cinema series, 2003);and American Films of the 1970s:  Conflicting Visions (2000).  The Twentieth Century-Fox book was supported by an Academy Scholars Award from the Academy of Motion Picture Arts and Sciences, 2009.  Other recent honors are the Lifetime Achievement Award from the Literature/Film Association, 2009, and the President's Award for Distinguished Service to Towson University, 2010-2011.  Dr. Lev is Secretary of the Literature/Film Association and an Editorial Board member of Literature/Film Quarterly.
 Related Links
http://www.towson.edu/main/discovertowson/peterlev.asp
http://www.utexas.edu/utpress/books/levtwe.html
Video of the Lecture