Director, Center for National Security Studies
Government Surveillance and the Bill of Rights
Wednesday, September 17, 2014
Stern Center, Great Room, 7 p.m.
A former senior counter-terrorism official has said that existing surveillance capabilities are creating "the potential for a police state." This lecture will address whether and how such capabilities can be reconciled with the Constitution's prohibition against unreasonable searches and seizures, its protections for freedom of speech and religion, as well as the demands of an open government in a democracy.
This event is sponsored by the Clarke Forum for Contemporary Issues and Penn State Dickinson School of Law, and co-sponsored by the Churchill Fund and with the generous support of the Andrew W. Mellon Foundation Project on Civilian-Military Educational Cooperation. It is also part of the Clarke Forum's Leadership in an Age of Uncertainty Series.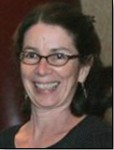 Biography (provided by the speaker)
Kate Martin serves as director of the Center for National Security Studies, in Washington, D.C., the only think tank and advocacy organization devoted exclusively to preserving civil liberties in the national security context. Martin has served as director since 1992, having joined the Center as director of its Litigation Project in 1988 after 10 years as a lawyer in private practice.
Ms. Martin works to protect freedom of information, combat excessive government secrecy, prevent illegal government surveillance, assure effective oversight of intelligence agencies, protect the right of political dissent and the right to due process, ensure congressional authority in war powers, and protect the free exchange of ideas and information across international borders.
Martin testifies frequently before Congress. She regularly provides expert commentary in the media, appearing, for example, on The PBS News Hour and in-depth discussion shows on National Public Radio. She is regularly quoted in the print media, including The New York Times and the Washington Post. She has also has written extensively on these issues for more than twenty years.
Martin and the Center were awarded the 2005 Eugene S. Pulliam First Amendment Award by the Society for Professional Journalists for "years of working to protect open government and freedoms of speech and the press in the face of adversity in the name of national security." She was inducted into the Freedom of Information Hall of Fame in 2001.
Martin's court victories include obtaining an emergency order in 1989 on behalf of the National Security Archive that prevented the destruction of the Reagan White House e-mail messages and forcing the historic release of the intelligence budgets for 1997 and 1998 on behalf of the Federation of American Scientists.   After the attacks of September 11, she led the coalition challenge to the Justice Department's extraordinary policy of arresting hundreds of people in secret and then deporting them after secret immigration hearings.
From 1993 to 2002, Martin worked in emerging democracies, with NGOs in Eastern Europe and Latin America to secure freedom of information and assist in establishing oversight and accountability of secret intelligence agencies. She was co-director with the Helsinki Foundation for Human Rights in Warsaw of such a reform project in 12 former communist countries in Europe.
From 1995 to 2001, she also served as general counsel to the National Security Archive, a research library located at George Washington University. Martin has taught Strategic Intelligence and Public Policy at Georgetown University Law School and National Security Law at George Washington University. She is a member of the Liberty and Security Committee of The Constitution Project and serves on the Editorial Board of the Journal of National Security Law & Policy.
Before joining the Center, Martin was a partner with the Washington, D.C. law firm of Nussbaum, Owen & Webster. She graduated from the University of Virginia Law School, where she was a member of the Law Review, and from Pomona College with a B.A. in philosophy cum laude.
Related Links:
For more writings about government surveillance:
http://cnss.org/pages/surveillance-cnss-work-on-surveillance-148.html
For government statements and disclosures: http://icontherecord.tumblr.com/
Winfield C. Cook Constitution Day Address
The annual address is endowed through the generosity of Winfield C. Cook, former Dickinson Trustee. Each year the Clarke Forum invites a prominent public figure to campus to speak on a contemporary issue related to the Constitution. The event celebrates the signing of the United States Constitution and commemorates Dickinson's connection to that document, through John Dickinson's participation as an original signer. Previous speakers have included Kenneth Starr, Ira Glasser, Lowell Weicker, Marjorie Rendell, Tom Ridge and Michael Chertoff.
---
Video of the Lecture