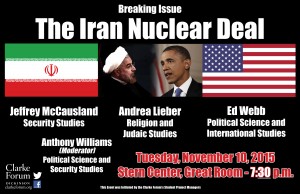 Tuesday, November 10, 2015
Stern Center, Great Room, 7:30 p.m.
Dickinson  Panelists:
Andrea Lieber, associate professor of religion and Judaic studies
Jeffrey McCausland, visiting professor of international security studies
Edward Webb, associate professor of political science and international studies
Anthony Williams (moderator), visiting professor of political science and security studies
On July 11th, 2015, Iran and a group of six nations led by the United States reached a historic agreement limiting Tehran's nuclear ability in exchange for lifting international oil and financial sanctions. The overall goal of the accord is to increase Iran's "breakout time" – the time it would take Iran to make enough material for a single nuclear weapon. Critics of the negotiation question the verifiability of the constraints and the long-term impact on  regional and world stability.  The panel, comprised of Dickinson College faculty members, will explore the historic negotiation and its international policy, security and cultural implications.
The event is sponsored by the Clarke Forum for Contemporary Issues. It is was also initiated by the Student Project Managers of the Clarke Forum.
Biographies (provided by the panelists)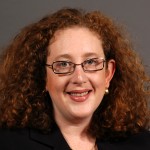 Andrea Lieber is associate professor of religion and Sophia Ava Asbell Chair of Judaic Studies.  She is the author of The Essential Guide to Jewish Prayer and Practices, and has published articles on a diverse range of topics within the field of religion, from early Jewish and Christian origins to contemporary issues related to religion and technology. Her courses at Dickinson focus on both classical and contemporary issues, such as Judaism in the Time of Jesus, Women, Gender & Judaism and Jewish Environmental Ethics. All of her courses address the complexities of the relationship between Jewish life in "the diaspora" and Israel, both ancient and modern.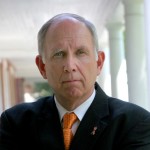 Jeffrey McCausland is the founder and CEO of Diamond6 Leadership and Strategy, LLC and a visiting professor of international studies at Dickinson College. He serves as the senior fellow at the Stockdale Center for Ethical Leadership at the United States Naval Academy and the Carnegie Council for Ethics in International Affairs. McCausland is a retired colonel from the U.S. Army and completed his active duty in 2002 culminating his career as dean of academics at the U.S. Army War College.  During his military career he served as director for Defense Policy and Arms Control on the National Security Council Staff and he also commanded a field artillery battalion during Operations Desert Storm and Shield. McCausland has experience working on nuclear weapons, arms control, and multilateral negotiations during his time working in the Pentagon and subsequently on the National Security Council staff in the White House.  He has provided extensive commentary and analysis on the Iran nuclear issue for for CBS radio and television.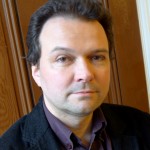 Ed Webb served with Britain's Diplomatic Service 1992-2000, much of that time in Cairo, before completing a Ph.D. at the University of Pennsylvania. Associate professor of political science and international studies, and currently chair of the political science department, he helped establish Dickinson's Middle East studies program and also contributes to the security studies certificate. Author of Media in Egypt and Tunisia: From Control to Transition? (Palgrave 2014), he has also published articles and book chapters on authoritarianism, education policies in Turkey and Tunisia, censorship in the Arab world, and Doctor Who. He is active in international debates on a range of issues, particularly but not limited to Middle East politics: you can find him on Twitter via @edwebb.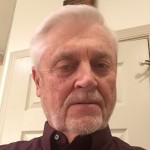 Anthony R. Williams is currently visiting professor of security studies at Dickinson College where he specializes in international terrorism and international intelligence studies. He is a retired U.S. senior intelligence officer serving for 32 years. Williams also held the Francis De Serio Chair of Strategic Intelligence at the US Army War College from 2008 to 2012. During his professional life he focused on arms control and weapons proliferation matters in addition to other fields of activity. For example, he served on the support team that negotiated the Intermediate Nuclear Force Treaty between the US and the USSR in 1988. Later in his career he supervised the US Intelligence Community's Weapons Interdiction Group which focused on weapons of mass destruction materials and components. He has been on the adjunct faculty at Dickinson College since 2004.
Video of Panel Discussion for Campus Viewing Only