Vanderbilt University
Obama Is Brazilian: (Re)Signifying Race Relations in Contemporary Brazil
Thursday, November 12, 2015
Stern Center, Great Room, 7 p.m.
Barack Obama's election to the American presidency in 2009 sparked a renewed interest in the theme of race in the Americas, and worldwide. The sight of an African American as President of the United States led analysts to declare that North America was living in a post-racial era. But Obama's election also had a tremendous impact on the imaginary of the African Diaspora.  This lecture will examine his characterizations in the Brazilian media, especially in examples of political humor, such as cartoons and memes.
This program is sponsored by the Clarke Forum for Contemporary Issues and co-sponsored by Latin American, Latino and Caribbean studies, Portuguese and Brazilian studies and the department of Spanish and Portuguese.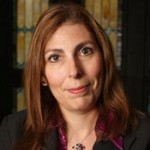 Biography (provided by the speaker)
Professor Oliveira-Monte's research interests include Afro-Brazilian literature, race relations, race in comparative perspective, the Afro-Diasporic experience, the relationship between politics and literature, literature of human rights, as well as Brazilian Cinema and Popular Culture. Her manuscript Writing Identity: The Politics of Contemporary Afro-Brazilian Literature (Purdue UP, 2007) examines the intricate connections between literary production and political action by focusing on the politics of the Brazilian black movement and the literature of a São Paulo-based group of Afro-Brazilian writers, the Quilombhoje. She is currently working on a second book manuscript tentatively entitled Obama Is Brazilian: (Re)Signifying Race Relations In Contemporary Brazil. This study examines Obama's characterizations in the Brazilian media, especially ones of political humor, such as cartoons and Internet memes. She has also published several articles in professional journals and anthologies and translated Carolina Maria de Jesus' Diário de Bitita (M.E. Sharpe, 1998).
Professor Oliveira-Monte serves the profession through committees in several professional associations, including the Brazilian Studies Association (2004-2008), the Brazilian section of the Latin American Studies Association), and the Luso-Brazilian section of the Modern Language Association (2010-present). She is also a member of the editorial board of the Afro-Hispanic Review, Chasqui, and Transmodernity: Journal of Peripheral Cultural Production of the Luso-Hispanic World. In 2011, she was guest-editor (together with Isis Costa McElroy) of a special issue of the Afro-Hispanic Review on the Afro-Brazilian Diaspora.
Video of the Lecture