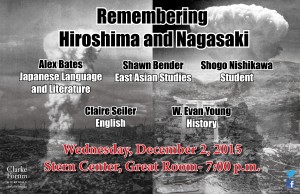 Wednesday, December 2, 2015
Stern Center, Great Room, 7 p.m.
Dickinson Panelists:
Alex Bates, associate professor of Japanese language and literature
Shawn Bender, associate professor of East Asian studies
Claire Seiler, assistant professor of English
W. Evan Young, assistant professor of history
Shogo Nishikawa, exchange student from Japan
In this panel of four faculty members and a student will each draw from their own research and experience to respond to the questions of how we remember the bombings of Hiroshima and Nagasaki.  How do these memories shape our contemporary understanding of the past and of current struggles regarding nuclear energy and war?
The event is sponsored by the Clarke Forum for Contemporary Issues.
Biographies (provided by the speakers)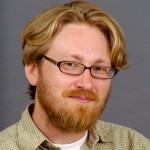 Alex Bates is associate professor of Japanese language and literature at Dickinson College. He is a specialist in modern Japanese literature and film. In addition to survey courses in these areas, he has taught courses in Japanese youth culture, ecocriticism, East Asian film, and World War II in Japanese literature and film. Professor Bates' book on representations of the 1923 earthquake that destroyed Tokyo will be out later this year from the University of Michigan, Center for Japanese Studies Press. His research in this area has continued into Japan's 2011 tsunami disaster and other representations of devastation, such as the atomic bombings of Hiroshima and Nagasaki.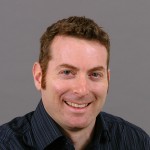 Shawn Bender is an associate professor of East Asian studies in the department of East Asian studies. He earned his doctorate in cultural anthropology at the University of California, San Diego in 2003. He teaches courses on contemporary Japanese society, popular culture, music, demographic change, health and aging, and technology. His research focuses on the connections among discourses of demographic crisis, changes in elder care, and the development of robotics in Japan and Europe. This research has taken him not only to Japan but also to Denmark and Germany where some Japanese robotics technologies have found a home. Prof. Bender is affiliated with the department of snthropology at Dickinson and the health studies certificate program. He has received research grants from such organizations as the Japan Foundation and the Japanese Ministry of Education. His publications have appeared in the Journal of Asian Studies and in Social Science Japan Journal. His most recent book is entitled Taiko Boom: Japanese Drumming in Place and Motion (2012, UC Press).
Clair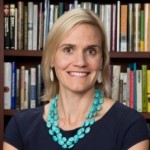 e Seiler is an assistant professor of English at Dickinson College. She is currently completing her first book manuscript, Midcentury Suspension, which fuses archival research in mid-twentieth-century print and public culture, theorizations of modernity and the long modernism, and analyses of a range of key texts to offer a new account of transatlantic literature of the decade after World War II. Seiler's recent research and teaching expand the geopolitical scope of this research. In the past year, she has published two essays that read US and British Commonwealth fictions of postwar Japan in the contexts of Cold War knowledge production, human rights and citizenship discourses, and western cultural memory of the atomic bombings; her current course on war, race, and American literature since 1945 opened by pairing literary and public responses to the bombing of Hiroshima with Japanese American writing of internment.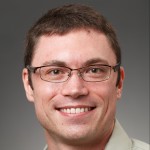 Evan Young is an assistant professor of history at Dickinson College, where he teaches courses on the history of East Asia, women's history and gender studies, and the history of medicine. His research focuses on experiences of illness in nineteenth- and twentieth-century Japan. He has lived and conducted research in Tokyo, Nagoya, and Beijing, and he received his PhD from Princeton University. Young's perspective on the atomic bombings of Hiroshima and Nagasaki stem from his research and teaching interests in modern Japanese history as well as the history of science and medicine.
Shogo Nishika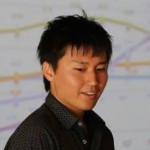 wa is an exchange student from Akita International University, Japan. He is a junior studying business while at Dickinson College and serves as a teaching assistant for Japanese language classes. Nishikawa has interests in the history of the atomic bomb and the Second World War since childhood, especially after visiting  the "Atomic Dome" in Hiroshima.
Video of Lecture