Columbia Law School & UCLA
Black Girls Matter
Tuesday, December 1, 2015
Anita Tuvin Schlechter Auditorium, 7 p.m.
Across the country, women and girls of color face barriers in completing education, accruing wealth, and living free from public and private violence. However, the unique challenges facing women and girls of color are largely invisible in dominant discourses of racial and gender justice. In this talk, Professor Kimberlé Crenshaw will explore historical and contemporary instances of intersectional erasure which have led to neoliberal attacks on the wellbeing of women and girls of color as well as initiatives that increase awareness of challenges facing Black women and girls, such as #SayHerName, #Black Girls Matter, and #WhyWeCantWait.
This event is sponsored by the Clarke Forum for Contemporary Issues and Penn State Dickinson School of Law and co-sponsored by the Division of Student Life, the Women's and Gender Resource Center, and the departments of American studies, economics, sociology, and women's and gender studies. It is also part of the Clarke Forum's Leadership in an Age of Uncertainty Series.
Biography (provided by the speaker)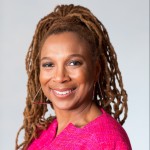 Kimberlé Crenshaw, professor of law at UCLA and Columbia Law School, is a leading authority on civil rights, Black feminist legal theory, and race, racism and the law. She is the founding coordinator of the Critical Race Theory Workshop, and co-editor of the volume, Critical Race Theory: Key Documents That Shaped the Movement. Crenshaw's groundbreaking work on "Intersectionality" has traveled globally and was influential in the drafting of the equality clause in the South African Constitution.
Crenshaw is the co-founder and executive director of the African American Policy Forum, a gender and racial justice legal thinktank, and the founder and executive director of the Center for Intersectionality and Social Policy Studies at Columbia Law School. She is a leading voice in calling for a gender-inclusive approach to racial justice interventions, having spearheaded the Why We Can't Wait Campaign and co-authored Black Girls Matter: Pushed Out, Overpoliced and Underprotected, and Say Her Name: Resisting Police Brutality Against Black Women.
Winfield C. Cook Constitution Day Address
The annual address is endowed through the generosity of Winfield C. Cook, former Dickinson Trustee. Each year the Clarke Forum invites a prominent public figure to campus to speak on a contemporary issue related to the Constitution. The event celebrates the signing of the United States Constitution and commemorates Dickinson's connection to that document, through John Dickinson's participation as an original signer. Previous speakers have included Kenneth Starr, Ira Glasser, Lowell Weicker, Marjorie Rendell, Tom Ridge and Michael Chertoff.