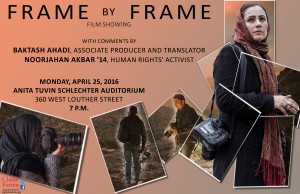 Monday, April 25, 2016
Anita Tuvin Schlechter Auditorium, 7 p.m.
After decades of war and oppressive Taliban regime, four Afghan photojournalists face the realities of building a free press in a country left to stand on its own.  Comments by Baktash Ahadi, associate producer and translator for Frame by Frame and Noorjahan Akbar '14, women's and human rights' activist.           
This program is sponsored by the Clarke Forum for Contemporary Issues.
Biographies (provided by the speakers)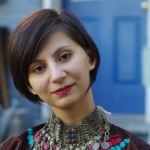 Noorjahan Akbar is an out-spoken women and human right's advocate from Afghanistan. She has worked with several Afghan and global organizations focusing on women's social and economic empowerment and ending gender-based violence. She has also led nation-wide campaigns and protests in defense of human rights and continues to write and advocate for equality. Noorjahan has been published on Al Jazeera, and New York Times among other outlets. In the summer of 2013, she published a collection of Afghan women's writings in a book that was distributed in several provinces in Afghanistan. Currently, she runs a national blog with over 100 Afghan contributors who advocate for gender equality and social justice. Noorjahan is also a keynote speaker on issues relating to the rights of women and girls, education and sustainable global development. Noorjahan has a bachelor of arts in sociology from Dickinson College and a master's in journalism and public affairs from American University. Noorjahan has been recognized for her efforts for gender equality at home and internationally. She was Glamour Magazine's College Women of the Year in 2013, has been named one of Forbes's 100 Most Powerful Women of the World and one of The Daily Beast's Women Who Shake the World.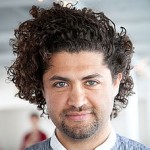 Baktash Ahadi was born in Kabul in 1981. His family had to flee during the Soviet Invasion in 1984. After spending over a year and half in Pakistan between refugee camps and makeshift homes, his family was given asylum in the United States and started their new life in Carlisle, Pennsylvania.
Baktash started his career as a Peace Corps Volunteer in Mozambique. He then went into management consulting with Booz Allen Hamilton before serving as a military translator in Afghanistan for three years. His experience not only brought him closer to his roots and but also instilled a sense of responsibility to educate others on the realities on the ground in Afghanistan. Baktash joined FRAME BY FRAME as an ambassador for that same reason — to shed light on the country's complexities through human stories. He is the associate producer and translator for the film.
Video of the Post Viewing Discussion of the Film