Thursday, February 8, 2018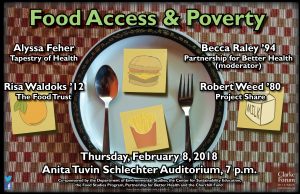 Anita Tuvin Schlechter Auditorium, 7 p.m.
Panelists
Alyssa Feher, Tapestry of Health
Becca Raley '94 (moderator), Partnership for Better Health
Risa Waldoks '12, The Food Trust
Robert Weed '80, Project Share
Food security allows all people to have access to regular, culturally appropriate food sources to ensure a healthy existence. Increased reliance on national and state food assistance programs reflect rising poverty and food insecurity in our community. Panelists will discuss both the systemic nature of persistent poverty and food insecurity and innovations designed to address these root concerns.
This event is sponsored by the Clarke Forum for Contemporary Issues and co-sponsored by the Department of Environmental Studies, the Center for Sustainability Education, the Food Studies Program, Partnership for Better Health and the Churchill Fund. It is also part of the Clarke Forum's Leadership in an Age of Uncertainty Series.
Biographies (provided by the panelists)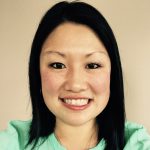 Alyssa Feher has served as the director of the Tapestry of Health WIC Program servicing Cumberland, Perry, Mifflin, and Juniata counties since 2011.  Feher is responsible for overseeing clinic operations and works frequently with clients needing assistance from multiple agencies.  She previously served as the human resources manager for a non-profit medical facility. Feher has a B.A. in political science from Shippensburg University and a M.A. in organizational leadership from Mansfield University.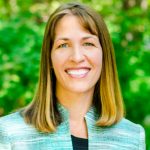 Becca Raley '94 is the executive director of the Partnership for Better Health where she oversees the foundation's strategic direction and community investments to improve the health of the people and communities in our region. Raley serves as the organization's lead spokesperson, advocates for effective policies, cultivates community partnerships, develops new public health initiatives and ensures sound fiscal and human resource management.
Prior to joining the foundation in 2009, Becca worked as director of institutional advancement and senior research associate at Public/Private Ventures (P/PV), a national nonprofit think tank. At P/PV, she designed new projects across the fields of youth programming, community health, workforce development and crime reduction. With 10 years of experience in applied research, Becca's expertise includes directing multi-method program evaluations, securing and managing philanthropic grants, supporting demonstration projects and providing technical assistance to promising social programs. She has written and contributed to numerous research reports on the effectiveness of community-based programs for youth, young adults and seniors.
Becca serves on the Penn State Hershey PRO Wellness Center's Advisory Council and is a board member of the Central Pennsylvania Food Bank, the state's largest nonprofit food distribution organization serving 27 counties. She is an active member of the Pennsylvania Health Funders Collaborative and serves on numerous local coalitions including the Greater Carlisle Project, the Cumberland County State Health Improvement Partnership and the Perry County Health Coalition. She was appointed to Dickinson College's Presidential Commission on Community and Civic Learning & Engagement. She served on the Pennsylvania Insurance Commissioner's 2017 Consumer Health Literacy Work Group and is past chair of the Pennsylvania Bureau of Cancer Prevention and Control's Stakeholder Leadership Team. She has led foundation initiatives focused on addressing the region's opioid epidemic, end-of-life planning, rural health access, postpartum depression, chronic disease prevention, and health policy advocacy. Becca graduated cum laude from Dickinson College and holds a master's degree in sociology from Temple University.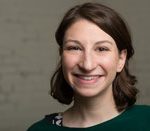 Risa Waldoks '12 is a project manager with The Food Trust's National Campaign for Healthy Food Access. In this role, she brings together community residents, policymakers, public health and economic development leaders, grocers, farmers, foundations and other diverse partners in order to advance equity across the country. She lives in Philadelphia, where she is engaged in an array of food and social justice organizations, and she completed the city's Citizen Planning Institute. Risa graduated from Dickinson College in 2012, and she majored in Policy Management and Political Science.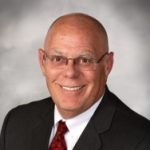 Robert Weed '80, interim-CEO of Project Share, is a seasoned business leader, coach, and organizational change agent.  With almost 35 years' experience in the Retail Banking industry, Bob has built the skills necessary to guide and lead teams through organizational and cultural reorganizations and systems integrations.  Weed has a record of successfully leading teams through integrations during bank mergers, including the PNC acquisition of Sterling Financial and PNC's acquisition of NCC.  He also has experience in reorganizational activities and strategic tactical execution with Summit Bank and CoreStates Bank.
Weed earned his B.S.  in political science and psychology from Dickinson College.  He received his MBA with a concentration in human resource management from American University.  Bob has obtained coaching certification through various organizations and is a Gallup Great Workplace Award winner.
Related Resources
Articles
Web Resources
Books
Video of the Lecture