University of Texas at San Antonio
Mary Lincoln's Assassination
Monday, April 13, 2015
Anita Tuvin Schlechter Auditorium, 7 p.m.
Lincoln's assassination on April 14, 1865 proved a momentous evening for the people of Washington, for the people of the American nation – and its impact would be felt across the world. But perhaps the person most affected by this epic tragedy was Abraham Lincoln's widow, Mary Lincoln– whose fate would be forever transformed by the death of her husband that Easter Saturday.
This program is sponsored by the Clarke Forum for Contemporary Issues, the House Divided Project and the Digital Humanities Advisory Committee.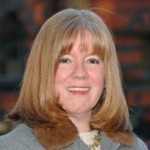 Biography Forthcoming (provided by the speaker)
Catherine Clinton earned her undergraduate degree in African American studies from Harvard, her master's in American studies from the University of Sussex and received her doctorate in history from Princeton in 1980. She now  holds the Denman Chair of American History at the University of Texas San Antonio and is an international research professor at Queen's University Belfast. She has written and edited over two dozen books to date, including three biographies, Fanny Kemble Civil Wars (2000), Harriet Tubman: The Road to Freedom (2004)–which was named as one of the best nonfiction books of 2004 by the Christian Science Monitor and the Chicago Tribune—and Mrs. Lincoln: A Life (2009). She is currently working on a study of soldiers diagnosed with insanity and confined to St. Elizabeth's hospital in Civil War Washington.
Video of the Lecture