Colombian American Poet and Actor
Reimagining Modern Manhood
Thursday, October 3, 2019
Anita Tuvin Schlechter Auditorium, 7 p.m.
Through storytelling, audience engagement, and poetry, Gómez shares his journey of growing up as a sensitive boy forced to navigate toxic machismo and restrictive gender stereotypes.
This program is sponsored by the Clarke Forum for Contemporary Issues and a Civic Learning and Engagement Initiative Grant from the Andrew W. Mellon Foundation and co-sponsored by the Division of Student Life, the department of English, the Women's & Gender Resource Center, and the Wellness Center. It is part of the Clarke Forum's semester theme, Masculinities.
Biography (provided by the speaker)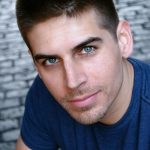 Carlos Andrés Gómez is a Colombian American poet and the author of the memoir Man Up: Reimagining Modern Manhood, released by Penguin Random House. A star of HBO's Def Poetry Jam, TV One's Verses and Flow, and Spike Lee's #1 movie Inside Man with Denzel Washington, Carlos has performed at more than 500 colleges and universities in 45 U.S. states and headlined shows in 25 countries across five continents. Named 2016 Best Diversity Artist by Campus Activities Magazine and Artist of the Year at the 2009 Promoting Outstanding Writers Awards, you may know him from his viral poems, "Where are you really from?" and "What Latino Looks Like," which have garnered millions of views online. A two-time International Poetry Slam Champion (TIPS '06, BNIPS '10), Carlos is the winner of the 2018 Atlanta Review International Poetry Prize, 2018 Sequestrum Editor's Award in Poetry, 2015 Lucille Clifton Poetry Prize, and a two-time Pushcart Prize nominee. Carlos is a graduate of the University of Pennsylvania and the MFA Program for Writers at Warren Wilson College. He is a proud Latino and father.