Breaking Issue
Wednesday, October 2, 2019
Anita Tuvin Schlechter Auditorium, 7 p.m.
Panelists
Mark Duckenfield, U.S. Army War College
Oya Dursun-Özkanca, Elizabethtown College
Ed Webb, Dickinson College
It has been over three years since the United Kingdom voted to leave the EU, yet a negotiated agreement to enable an orderly exit is still not in place. Many describe this situation as the worst political crisis faced by the UK in several decades. The final deadline is fast approaching. Our panelists will address several questions concerning the present moment and what to expect moving forward.
This program is sponsored by the Clarke Forum for Contemporary Issues.
Biographies (provided by the panelists)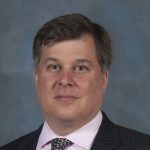 Mark Duckenfield is chair of the Department of National Security and Strategy at the Army War College. He has written numerous academic articles on the European Union, British politics and international political economy. He is the author of the book Business and the Euro; and has also served as editor/general editor of the volumes The History of Financial Disasters; and Battles over Free Trade: Anglo-American Experiences with International Trade, 1776-2006. He has held teaching appointments at the Air War College (2009-2015), the London School of Economics (2004-2009) and University College London (2000-2004) and research appointments at the Max Planck Institute (Cologne, Germany), Birkbeck College (London) and Harvard University's Center for European Studies (Cambridge, MA). He earned a Ph.D. in political science from Harvard University and a B.A. from Swarthmore College.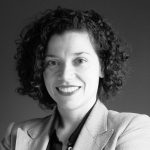 Oya Dursun-Özkanca (University of Texas at Austin, Ph.D.) is College Professor of International Studies (Endowed Chair), professor of political science, and director of international studies minor at Elizabethtown College, PA. Her research interests include Turkish foreign policy, transatlantic security, European Union, South East Europe, and peace operations. She is the editor of two books – The European Union as an Actor in Security Sector Reform (Routledge, 2014) and External Interventions in Civil Wars (co-edited with Stefan Wolff, Routledge, 2014) as well as a number of scholarly articles in leading peer-reviewed journals, such as Foreign Policy Analysis, Civil Wars, European Security, Journal of Intervention and Statebuilding, French Politics, Perspectives on European Politics and Society, and Journal of Balkan and Near Eastern Studies, among others, and chapters in various edited volumes. She wrote op-eds for Prishtina Insight, Juristi, Enduring America, Atlantic Community, and Hürriyet Daily News, on transatlantic relations, Turkish foreign policy, and Balkan politics. Her Hürriyet Daily News op-ed was cited in NATO's online bibliography. She served as a Visiting Fellow of Research on South Eastern Europe (LSEE) at London School of Economics (LSE) in 2013. She received grants and fellowships from, among others, Georgetown University, the London School of Economics, the European Commission (multiple grants), the University of Texas at Austin (multiple fellowships), Deutscher Academischer Austausch Dienst (DAAD), the European Union Studies Association, and the Elizabethtown College (multiple grants). She serves on the editorial boards of Ethnopolitics, International Review of Turkish Studies, and Public Communication Review. Dursun-Özkanca has extensive teaching experience internationally, as she taught at various universities in the US, Turkey, Poland, Ukraine, and Kosovo. She is the inaugural recipient of the Kreider Prize for Teaching Excellence at Elizabethtown College (2015), a recipient of the Richard Crocker Outstanding Service to Students Award (2018), and the Torch of Global Enlightenment Award (2017). Her book titled, Turkey–West Relations: The Politics of Intra-alliance Opposition, is forthcoming with Cambridge University Press in January 2020.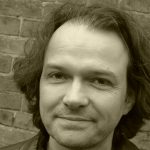 Ed Webb, served with Britain's Diplomatic Service 1992-2000 before completing a Ph.D. at the University of Pennsylvania. Webb is associate professor of political science and international Studies, and also contributes to Middle East studies, security studies, Africana studies, and film & media studies at Dickinson. Author of Media in Egypt and Tunisia: From Control to Transition? (Palgrave 2014), he has published articles and book chapters on authoritarianism, education policies in Turkey and Tunisia, censorship in the Arab world, and Doctor Who. You can find him on Twitter at @edwebb.
 Video of the Discussion