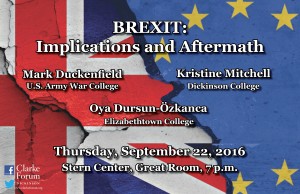 Thursday, September 22, 2016
Stern Center, Great Room, 7 p.m.
Panelists
Mark Duckenfield, U.S. Army War College
Oya Dursun-Ozkanca, Elizabethtown College
Kristine Mitchell (moderator), Dickinson College
This panel of three experts will discuss Britain's decision to exit the European Union, the forces that led up to it, the process by which the exit will happen, and its international implications.
This event is sponsored by the Clarke Forum for Contemporary Issues.
Panelist Biographies (forthcoming)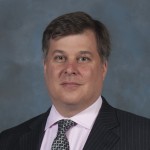 Dr. Mark Duckenfield is chair of the Department of National Security and Strategy at the Army War College.  He has written numerous academic articles on the European Union, British politics and international political economy.  He is the author of the book Business and the Euro: Business Groups and the Politics of Economic and Monetary Union in Britain and Germany (Palgrave, 2006). He has also served as editor/general editor of the volumes The History of Financial Disasters, 1763-1995 (Pickering&Chatto, 2006); and Battles over Free Trade: Anglo-American Experiences with International Trade, 1776-2006 (Pickering&Chatto, 2008). Dr. Duckenfield has given invited lectures on topics ranging from European economic policy, the euro, and financial crisis in the United States, Europe and Asia. He has held teaching appointments at the Air War College (2009-2015), the London School of Economics (2004-2009) and University College London (2000-2004) and research appointments at the Max Planck Institute (Cologne, Germany), Birkbeck College (London) and Harvard University's Center for European Studies (Cambridge, MA).  He earned a Ph.D. in political science from Harvard University and a B.A. from Swarthmore College.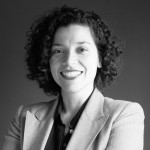 Dr. Oya Dursun-Özkanca (University of Texas at Austin, Ph.D.) is associate professor of political science and director of international studies minor at Elizabethtown College, PA. Her research interests include comparative political communication, European Union, Turkish foreign policy, South East Europe, transatlantic security, and peace operations. She is the editor of two books – The European Union as an Actor in Security Sector Reform (Routledge, 2013) and External Interventions in Civil Wars (co-edited with Stefan Wolff, Routledge, 2014) as well as a number of scholarly articles in leading peer-reviewed journals, such as Foreign Policy Analysis, Civil Wars, European Security, Journal of Intervention and Statebuilding, French Politics, Perspectives on European Politics and Society, and Journal of Balkan and Near Eastern Studies, among others, and chapters in various edited volumes. Professor Dursun-Özkanca has received grants from, among others, Georgetown University, the European Commission (multiple grants), the University of Texas at Austin (multiple fellowships), Deutscher Academischer Austausch Dienst (DAAD), the European Union Studies Association, and the Elizabethtown College (multiple grants). She serves on the editorial boards of Ethnopolitics, International Review of Turkish Studies, and Public Communication Review. Dr. Dursun-Özkanca has extensive teaching experience internationally, in the US, Turkey, Poland, Ukraine, and Kosovo. She is the inaugural recipient of the Kreider Prize for Teaching Excellence at Elizabethtown College.
Kristine Mitchell is associate professor of political science and international studies. Her teaching and research interests focus on European and EU
po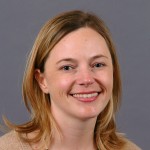 litics, especially the relationship between the EU and its member states and citizens. She has conducted field research across Western Europe and has held visiting and short-term appointments at the Institute for European Studies at UC Berkeley, the Center for European Studies at New York University, the Institut d'Etudes Politiques (Sciences Po) in Paris, and the Department of Political Science at Northwestern University. From 2017, she will assume directorship of one of Dickinson's two programs in London and Norwich, England.
Video of the Lecture