Virtual program on YouTube Live, 7 p.m.
Lethal Flows: The U.S. Role in Arms Transfers and Arms Trafficking to Latin America and the Caribbean

Adam Isacson
Washington Office on Latin America (WOLA)
Latin America has eight percent of the world's population, but accounts for 33 percent of its homicides. Yet the U.S. government maintains robust military aid and arms sales programs, while U.S. territory is a hub for small arms traffickers. Adam Isacson of the Washington Office on Latin America walks through some of the main ways that U.S.-made weapons flow into the wrong hands throughout the Western Hemisphere, and what we can do about it.
This program is sponsored by the Clarke Forum for Contemporary Issues and co-sponsored by the departments of Spanish & Portuguese and sociology and the Security Studies Program. This event was initiated by one of the Clarke Forum's student project managers.
Overview of topic written by Amanda Sowah '22
Biography (provided by the speaker)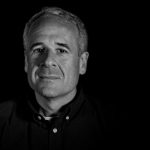 Adam Isacson has worked on defense, security, and peacebuilding in Latin America since 1994. He now directs Washington Office on Latin American (WOLA)'s Defense Oversight program, which monitors U.S. cooperation with Latin America's security forces, as well as other security trends. Isacson accompanies WOLA's Colombia program on peace and security issues. Monitoring U.S. aid, and advocating for peaceful resolution to Colombia's long armed conflict, has led him to visit Colombia about 80 times. Since 2011, Isacson has also focused on border security. He has visited the U.S.-Mexico border about 25 times, and has also completed field research along the entire border between Mexico and Guatemala.
Before coming to WOLA in 2010, Isacson worked on Latin America demilitarization at the Center for International Policy (CIP). There, he joined with Latin America Working Group and WOLA in creating a longstanding project that monitors U.S. military assistance to the region. With contributions from WOLA, that project continues at CIP, covering the whole world, as the Security Assistance Monitor. A prolific writer and coder, Isacson has produced over 250 publications, articles, book chapters, and policy memos over the course of his career. He has created several websites, from blogs to standalone web apps. He hosts WOLA's podcast, Latin America Today. He speaks to about 20 audiences per year, from universities to grassroots gatherings to government agencies. He has testified eight times before the U.S. Congress.
At the start of his career, in the mid-1990s, Isacson worked on the Central America Demilitarization Program at the Arias Foundation for Peace and Human Progress in Costa Rica. Isacson holds an M.A. in international relations from Yale University and a B.A. from Hampshire College.
Related Links
– 12/10/19: What is Latin America's Political Turmoil Doing to Civilian Control of the Military? http://bit.ly/2ZgOepm
– 2/18 by CAP: Beyond Our Borders: How Weak U.S. Gun Laws Contribute to Violent Crime Abroad https://ampr.gs/2EA4lEW
– 4/17: Putting the Pieces Together: A Global Guide to U.S. Security Aid Programs http://bit.ly/2PFIy4U
– 8/30/16: U.S. Special Operations in Latin America: Parallel Diplomacy? http://bit.ly/2cEJyzs
– 4/15/16: Which Central American Military and Police Units Get the Most U.S. Aid? http://bit.ly/2cEJIHn
– 2016 by AFSC: Where the Guns Go: U.S. Arms and the Crisis of Violence in Mexico http://bit.ly/2PHLDle
Video of the Presentation