Anita Tuvin Schlechter Auditorium (ATS), 7 p.m.
Myths about American Poverty
Lawrence Eppard, Shippensburg University
Mark R. Rank, Washington University in St. Louis
Few topics have as many myths, stereotypes, and misperceptions surrounding them as that of poverty in America. Co-authors of Poorly Understood: What America Gets Wrong About Poverty, in conversation with Professor Dan Schubert, will discuss their research and how it addresses and confronts many of the most widespread myths about American poverty.
This program is sponsored by the Clarke Forum for Contemporary Issues and co-sponsored by the departments of American studies, history, sociology and the Center for Civic Learning & Action.
Biographies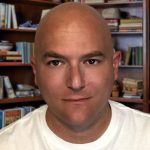 Lawrence Eppard's expertise centers around issues related to poverty, economic and racial inequalities, and our post-truth age. He is a sociology faculty member at Shippensburg University, co-host of the Utterly Moderate Podcast, and author of a number of academic articles and books, including Poorly Understood: What America Gets Wrong About Poverty, which he co-authored with Mark R. Rank and Heather Bullock.
Mark R. Rank is widely recognized as one of the foremost experts in the country on issues of poverty, inequality, and social justice.  His research on the life course risk of poverty has been groundbreaking, demonstrating for the first time that a majority of Americans will experience poverty at some point during their lives.  His most recent book, co-authored with Lawrence Eppard and Heather Bullock, is entitled, Poorly Understood: What America Gets Wrong about Poverty.  It debunks many of the myths surrounding poverty and inequality with the latest social science research and evidence.
Rank is the Herbert S. Hadley Endowed Professor of Social Welfare, George Warren Brown School of Social Work and professor of sociology at Washington University, St. Louis, Missouri. His research has been reported widely throughout the news media.  His work has been cited in virtually every major newspaper in the country including The New York Times, The Washington Post, The Wall Street Journal, The Los Angeles Times, USA Today, and dozens more.  He has also been featured in other media outlets including various programs on National Public Radio, NBC Nightly News, the Chronicle of Higher Education, and many others.  In addition, he has provided his research expertise to members of the U.S. Senate and House of Representatives, as well many national organizations involved in issues of economic and social justice.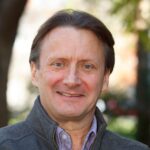 Dan Schubert is associate professor of sociology at Dickinson College.   His research and teaching interests include social theory, inequalities, consumerism, and health and illness.
Related Links
Confronting Poverty: Tools for Understanding Economic Hardship and Risk
Video of the Presentation