Anita Tuvin Schlechter Auditorium, 7 p.m.
Video of the Presentation is Available on House Divided's YouTube Channel
The Beirut Barracks Bombing of 1983: The Stories that America Needs to Hear
Panelists
James Breckenridge, U.S. Army War College
Michael Gaines, Beirut Veterans of America
Mireille Rebeiz, Dickinson College
In 1975, civil war erupted in Lebanon and opposed the Palestine Liberation Organization (PLO) and Muslim fighters to Lebanese Christian militias. The PLO was launching military attacks on Israel from Lebanese soil. On June 6, 1982, Israel Defense Forces, under the orders of the Defense Minister Ariel Sharon, launched Operation Peace for Galilee and invaded Lebanon to end these attacks and eliminate the PLO. Upon Lebanese request, a Multinational Peacekeeping Force (MNF) was created to oversee the departure of the PLO from Lebanon. The MNF was composed of American, French, Italian, and British military. Iran responded to Israel's invasion of Lebanon and the MNF's arrival by training Shiite fighters whose immediate goal was to expel all foreign forces out of Lebanon.
On October 23, 1983, witnesses reported seeing a yellow Mercedes speeding toward the barracks. Loaded with over ten thousand pounds of explosives, it flattened a concrete building that housed American troops. Two hundred and forty-one (241) American servicemen died that day. Minutes later, an identical attack hit the French barracks and killed 58 French paratroopers. On February 7, 1984, President Ronald Reagan ordered the American troops to begin withdrawing from Beirut.
To this day, the Beirut barracks bombing remains the deadliest single-day attack for the United States Marine Corps since the Battle of Iwo Jima in 1945. The Islamic Jihad, a pro-Iranian Shiite group, claimed responsibility for the attacks. This group was allegedly linked to Hezbollah who, along with Iran, denied their involvement.
This panel will discuss the history of the Lebanese civil war and the American military intervention from 1982-1984. The Beirut barracks bombing is an important event in American history, one that is often disregarded and forgotten, and yet it is loaded with meaning and lessons in counterterrorism. The panel will emphasize the value of remembering the past and honoring the sacrifices of the Beirut veterans.
The program is sponsored by the Clarke Forum for Contemporary Issues and co-sponsored by the Departments of History and French & Francophone Studies, as well as Military Science and Middle East Studies Programs. It is also part of the Clarke Forum's Leadership in an Age of Uncertainty Series.
Topical background written by Natalia Fedorczak '24 and Xenia Makosky '24
Biographies (provided by the speakers; edited for length)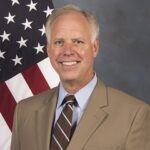 James G. Breckenridge, Ph.D., is the provost of the U.S. Army War College, assuming the position on July 10, 2017. The provost serves as the chief academic officer and senior civilian at the College, and focuses strategic direction in five principal areas: education, faculty, students, research, and support. He supervises all academic and leader development programs to ensure quality, coordination and integration.
Breckenridge was the founding dean of the Ridge College of Intelligence Studies and Applied Sciences at Mercyhurst University and executive director of the college's research arm, the Institute for Intelligence Studies. As the Ridge College Dean, he created an interdisciplinary college focused on intelligence studies, data analytics, forensic science, math, computer science, criminal justice, political science, sociology and communication, and he developed partnerships with the Department of State, Department of Defense, Homeland Security and networks of experts in national security policy, business strategy, and law enforcement. Previously, as dean of the Walker School of Business and chair of the Intelligence Studies Department, he initiated the interdisciplinary business-intelligence program that is now a hallmark of the Ridge College. In 2010, he founded and served as the chief organizer for the biennial Global Intelligence Forum, held in Dungarvan, Ireland.
Dr. Breckenridge has designed and taught courses in the intelligence analysis and leadership domains to executives and analysts working for multiple government agencies including the Department of State, Department of Defense, the Department of Homeland Security, and the Department of Energy. Working under the auspices of the U.S. Department of State, Breckenridge led interdisciplinary teams that provided leadership, antiterrorism and intelligence training to officials in Sub Saharan Africa, South Asia, and Southeast Asian nations.
During his 22 year military career he taught Middle Eastern History and served as the course director for the World History program at the United States Military Academy at West Point. Dr. Breckenridge has been honored with the Legion of Merit, among numerous military awards, and was selected as a Foundation for Defense of Democracies Fellow in 2011 for the study of Middle Eastern security issues. Dr. Breckenridge has published in multiple forums about the field and practice of intelligence, and has presented extensively at academic and practitioner conferences about the role of leadership in intelligence application.
Breckenridge was elected as a school board director in Erie County, PA and later served as the President of the Fairview School Board. He has a doctorate in Organizational Learning and Leadership, and a master's in Business Administration at Gannon University. He holds master's and bachelor's degrees in History from the University of Virginia and Virginia Tech.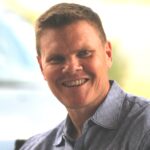 Michael A. Gaines and his family started the William R Gaines Jr. Veteran Memorial Fund in 2017 to help honor the memory of his older brother who was killed at the age of 21 in the Beirut Bombing on October 23, 1983, along with 220 Marines, 18 Sailors, and 3 Soldiers.
The foundation has been working closely with Charlotte County in Florida to develop a 40-acre waterfront park on its harbor, named after Marine Cpl. William R. Gaines Jr., into an active community park with a military themed playground, athletic courts, kayak launch, multiple memorials, and walking trails. A key project currently in development is the building the Beirut Peacekeepers Memorial Tower. This tower will tell the story of those who served and died in Beirut from 1982-1983 in both architectural and educational forms. All aspects of the park are designed to honor Veterans and First Responders and to tell the story of freedom provided by those who serve their community and country.
Michael co-founded GSL Solutions, Inc. in 1999, a technology company primarily focused on building custom websites and web applications. GSL was the largest provider of websites for the United States Senate and House of Representatives serving over 120 combined offices annually. In 2021, GSL was acquired by another company, and Michael left in January 2023. Before GSL, Michael worked for Florida Senator Connie Mack from 1993 to 1999. He managed the technology strategy for Senator Mack's personal office, Senate Leadership office, and the Joint Economic Committee. During his time on Capitol Hill Michael spearheaded a High Tech Summit for the Joint Economic Committee that involved leading technology companies and high schools from around the country for the first committee hearing via live video conference involving multiple parties.
Michael currently serves as Chairman of the Board of Empath Hospice in Hillsborough County Florida. He has served on the main Empath Health Board of Directors for the past 20 years. Empath Health is the largest not-for-profit Hospice in the country. He is a graduate of the University of South Florida where he received a Bachelor of Arts degree. He was honorably discharged from the United States Army in 1989.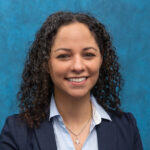 Professor Mireille Rebeiz received her doctorate in Francophone studies from Florida State University in 2012. She has a master's degree in international law and human rights from Université de Rouen in France, and a bachelor's degree in law from Saint Joseph University in Lebanon. Her research focuses on the Lebanese civil war and her recent book, Gendering Civil War: Francophone Women's Writing in Lebanon (Edinburgh University Press, 2022) was nominated for the John Leonard Prize. In addition to her book,  Dr. Rebeiz published several peer reviewed articles and editorials in French and English in national and international journals. Her teaching and research focus on the intersectionality of law, gender, sexuality, oral history, and trauma in the context of armed conflicts with a focus on the Middle East and North Africa. Currently, she is working on her second book on Hezbollah's illegal activities in Lebanon from 1982 to present-day. She is also finishing her second doctorate in international law, terrorism, and human rights at Penn State Dickinson Law.
Related Links