Anita Tuvin Schlechter Auditorium, 7 p.m.
The President's Award and Celebration
Lives of Leadership: A Conversation with David Petraeus P'04 and Holly Petraeus '74, P'04
The Dickinson College President's Award is a symbol of excellence and distinction. The award is bestowed by President John E. Jones III '77, P'11, to individuals who lead lives of service, forge new paths in their respective fields, contribute meaningfully to the betterment of the world and inspire future generations. The inaugural recipients of the President's Award are David Petraeus P'04 and Holly Petraeus '74, P'04, in recognition of their exemplary lives of service, both to their nation and to their community. This conversation will be facilitated by President Jones.
This program is sponsored by the Clarke Forum for Contemporary Issues and the Office of the President. It is also part of the Clarke Forum's Leadership in an Age of Uncertainty Series.
Biographies (provided by the speakers)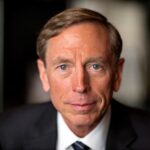 General David Petraeus, US Army (Ret.) P'04 is one of the leading battlefield commanders and strategists of our time.  He served over 37 years in the US military culminating his career with six consecutive commands as a general officer, five of which were in combat, including command of the Surge in Iraq, US Central Command, and NATO/US Forces in Afghanistan.  He subsequently served as director of the CIA, following confirmation by the Senate by a vote of 94-0, during a period of significant achievements in the global war on terror.
General Petraeus is now a partner with the global investment firm KKR and chairman of the KKR Global Institute, which he established in 2013.  He also serves on corporate boards and is a personal venture capitalist, the Kissinger Fellow at Yale University's Jackson School, and the co-author, with Andrew Roberts, of Conflict: The Evolution of Warfare from 1945 to Ukraine.  General Petraeus graduated with distinction from the US Military Academy, earned a Ph.D. from Princeton University, and has held academic appointments at five universities.  Additionally, he is the only person in Army history to have been the top graduate of both the year-long Command and General Staff College course and the Army's demanding Ranger School course.
His awards include four Defense Distinguished Service Medals, the Secretary of State's Distinguished Service Award, the Bronze Star Medal for Valor, two NATO Meritorious Service Medals, the Combat Action Badge, the Ranger tab, and master parachutist wings.  He has also been decorated by 14 foreign countries and is believed to be the only person in uniform to throw out the first pitch of a World Series game and do the coin toss for a Super Bowl.  He was runner-up to Vladimir Putin for Time Person of the Year in 2007, the Daily Telegraph Man of the Year, twice a Time 100 selectee, three times a Foreign Policy top public intellectual, Prospect magazine's Public Intellectual of the Year, one of US News and World Report's Top 25 Leaders, and sanctioned by Russia, in 2022.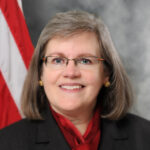 Holly Petraeus '74, P'04 retired from federal service in January 2017, after serving for six years as an assistant director of the Consumer Financial Protection Bureau (CFPB), heading up its Office of Servicemember Affairs. Her mission at the CFPB was to partner with the Pentagon and other federal and state agencies on financial education and consumer protection measures for the military, veterans and their families. In that role she testified before Congress eight times and visited over 120 military installations in the US and overseas, speaking with active-duty, Reserve and National Guard members of all the services, and their families.
Prior to joining CFPB, Mrs. Petraeus spent six years as the director of BBB Military Line, a national program of the Council of Better Business Bureaus fostering outreach from the 100+ local Better Business Bureaus to military communities across the United States.
An active-duty military spouse for over 37 years and a former Department of the Army civilian employee, Mrs. Petraeus has extensive experience as a volunteer leader in military family programs. In that role she worked with local, state and national legislators on issues affecting Army families.
Mrs. Petraeus is a summa cum laude graduate of Dickinson College in Carlisle, PA with Honors in French, and a member of Phi Beta Kappa. She was granted an honorary Doctor of Humane Letters degree from the University of San Francisco in May 2012 and an honorary Doctor of Public Service degree from Methodist University in Fayetteville, NC in May 2011. She is a recipient of the Department of Defense Medal for Distinguished Public Service, the Department of the Army Decoration for Distinguished Civilian Service and the Oklahoma Medal of Freedom. She was designated a Kentucky Colonel by the Governor of Kentucky in 2013 and she received the National Military Family Association "Support of
Military Families Award" in March 2017. Most recently, she received the Colonel Roger H. C. Donlon Patriot Award from the Association of the US Army's Greater Kansas City Chapter in June 2023.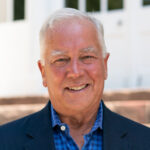 John E. Jones III '77, P'11 was officially named the college's 30th president on Feb. 28, 2022. He was named interim president of Dickinson in summer 2021. Jones previously served as chair of Dickinson's board of trustees and retired as chief judge of the U.S. Middle District Court of Pennsylvania, a position to which he was appointed by President George W. Bush and unanimously confirmed by the United States Senate in 2002. Jones has presided over a number of high-profile cases, including the landmark case of Kitzmiller v. Dover School District, after which he held that it was unconstitutional to teach intelligent design within a public school science curriculum. He also resolved the matter of Whitewood v. Wolf by striking down as unconstitutional Pennsylvania's ban on same-sex marriage. Jones co-chaired Pennsylvania Governor-elect Tom Ridge's transition team and served as chair of the Pennsylvania Liquor Control Board. Jones has received numerous accolades during his career. In 2006, Time Magazine named him as one of its Time 100 most influential people in the world. He was the recipient of the first John Marshall Judicial Independence Award given by the Pennsylvania Bar Association. He also received the Geological Society of America's President's Medal and was inducted into the George Washington Spirit Society. An engaged alumnus and champion of the liberal arts, Jones was presented with an honorary doctorate in law and public policy from Dickinson College, where he also was recognized as one of the 25 most influential graduates in the college's history. Born and raised in Schuylkill County, Pennsylvania, he is a graduate of Mercersburg Academy, Dickinson College and Penn State Dickinson Law. He and his wife Beth have two children, Meghan and John '11, and three grandchildren.